by
Carson City Off-Road Joins Whiskey + Grand = $100,000 Purse
(LAS VEGAS, NEV.) September  16, 2015 – Epic Rides today released a new product, but unlike most product releases at Interbike that focus on benefiting the brand releasing it, this product has the potential to benefit the entire mountain bike industry.
Taking another step forward in offering an authentic nationwide mountain bike event series celebrating community while featuring a backcountry trails experience on some of America's finest singletrack, Epic Rides today announced the Carson City Off-Road.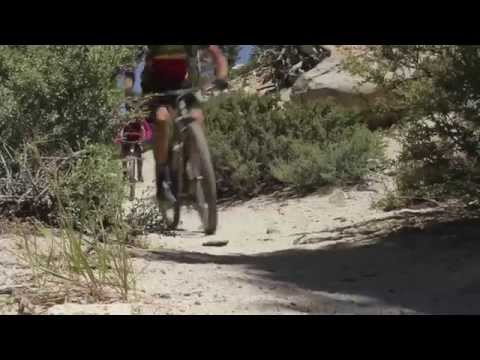 Joining the Whiskey Off-Road in Prescott, Ariz. and the Grand Junction Off-Road in Grand Junction, Colo., the Carson City Off-Road in Carson City, Nev. is scheduled for June 17-19, 2016. Across all three events, the Series will offer a Pro Purse of $100,000 – the most significant xc mountain bike purse worldwide (non-team).
"Due to its proximity to the emerald blue waters of Lake Tahoe and its genuine Old West frontier charm as Nevada's state capitol, Carson City is the perfect place for the expansion of the Off-Road Series," said Todd Sadow, Epic Rides president. "Not only has the city welcomed us with open arms, but the local mountain bike community has also been hard at work, building an amazing network of singletrack trails at the southern edge of the Sierra Nevada's that connect to the Lake Tahoe basin."
Starting and finishing downtown in front of the historic Nevada State Capitol building constructed in 1869, the Carson City Off-Road will feature three graduated distance course offerings including trails along King's Canyon, Ash Canyon, Marlette Lake and the iconic Tahoe Rim Trail with sweeping views of Lake Tahoe. Additionally, a spectator-friendly Friday evening Fat Tire Crit will race through the heart of the city on North Carson Street and whip past the Governor's mansion at its furthest point.
"The Epic Rides Off-Road Series is the perfect opportunity to introduce Carson City's incredible recreation opportunities to mountain bike enthusiasts. With its direct access to pristine Lake Tahoe, Nevada's capitol city provides the perfect setting for this world-class event," said Nevada Governor Brian Sandoval. "I would like to thank Epic Rides for selecting Nevada and look forward to the festivities surrounding the 2016 inaugural ride."  
From rank beginners to seasoned weekend warriors and full-time professionals, the Off-Road Series welcomes mountain bikers of all experience levels with three different length courses challenging the mind and body. But what really separates the Off-Road Series from other events is that it's far more than just a mountain bike event; it's a celebration of community, offering three days of free live music and beer gardens for everyone to enjoy – even the non-riding.
This organic, grassroots mountain bike event model has been in development for the past 12 years, successfully growing ever since the inaugural Whiskey Off-Road took place in 2004 on Prescott, AZ's Whiskey Row. Although each Off-Road Series event presents significant challenge, the accomplishment one feels after finishing can have an enormous positive impact on their lives. To commemorate that achievement, every Off-Road Series finisher receives an award.
"Epic Rides not only puts on great mountain bike events, but also great festival weekends where everyone in the family can have a great time," said Chloe Woodruff, professional racer for Team Stan's NoTubes. "When I signed up for my first Off-Road Series event, I was a racer who wasn't entirely confident I could handle the challenging 50-mile Whiskey Off-Road course, so it was a huge personal achievement finishing my first one."
Registration for all three Off-Road Series events officially opens on Thursday, December 31st. Visit the link below for more information on the Carson City Off-Road and Epic Rides.
#             #             #
Epic Rides has become world famous for producing events that celebrate the many positive aspects of mountain biking. Events such as the 24 Hours in the Old Pueblo Presented by Tucson Medical Center, Tour of the White Mountains, the Whiskey Off-Road, the Grand Junction Off-Road and the newly announced Carson City Off-Road are popular with participants because they offer challenging, fun riding and emphasize the joy and health benefits inherent in the sport.
by