by
George will start us off once again…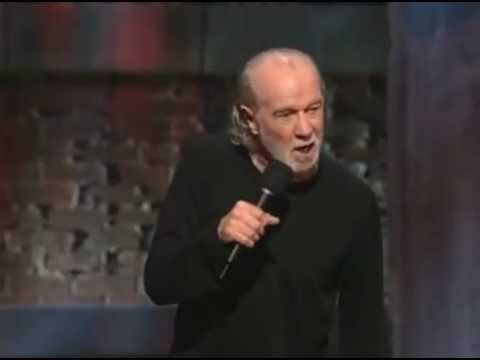 (Transcript adjusted for relevance)
Spring cycling used to mean something. It stood for biker attitude. Grimy faces and their torn up jerseys. Full of beer and crank. Riding around, looking for a good time. Crushing hills, riding in cold rain, falling on cobbles. All very necessary activities by the way.

But now, rider glorification, fancy get-ups and this soft shit definitely didn't come from legends of the past, it came from these weekend warriors, these fraudulent two-day-a-week mother fuckers who get their legs rubbed every day. McQuaids, and promoters, and pussy-boy wannabes getting up on their carbon bike and thinking their fucking cool. Hey buddy, you ain't cool, you're chili. And chili ain't never been cool.
Look, I'm all for bending the rules when they don't make sense. But this morning, either I woke up on the wrong side of the bed, or all the excuses and whining about difficult race courses are really pissing me off. I don't agree with any of you who think that Taylor Phinney should be allowed to stay in the race. He got dropped, along with the grupetto. That's not the race officials fault. That right there is just a big pack of pussies. And they're done. The kid finished more than 10% time after Sagan and that means he's kaput. Even Phinney gets it:
"Officially out of time limit. Rules r rules and I wouldn't want them bent just 4 me. I already did the math so it isn't a surprise. Onwards!" [source]
Arguments flowing all through the interwebber today contesting that the officials, who have never raced bikes themselves, should be more subjective and allowed for more interpretation in cases like yesterday's stage 6 of the Tirreno-Adritico, where the route was so hard, that some riders chose to walk over ride. Thefuqisthatanyway?
Sagan didn't walk. Hell, he didn't even stand up. He sat right there on his seat the whole damn time and mashed potatoes until the finish line.
"It's too hard." "It's too wet." "The hills are too steep." "The mountain is too high." "It hurts too much." Blah blah blah. Fuck that. That right there is what Sir George Carlin is so annoyed by, and so am I. You don't race bikes because it's easy, you race bikes because it makes you tough. You race bikes because it's fun to suffer. You race bikes because your fans want to watch you turn into a legend.
Speaking of fans. I'm a fan of bike racing. I don't race, but I like watching the stuff. I like watching yesterday. I like the suffer and I like the drama. I don't watch to feel sorry for the losers. I watch to see these guys overcome hardship. I don't watch someone quit, and then say, "Well, he deserves to race the final stage because he got dropped and lollygagged for 6 hours by himself." Nope, that ain't why I watch. I watch to see guys like Sagan make a name of themselves. I watch to get a glimpse of what lies ahead for this great sport. It's about time we all take a shot of scotch as kick ourselves in the balls and ask why we are becoming so soft. If you want compassion, if you want excuses, if you want some lovey-dovey bullshit, here's a good place for you. http://www.beginnertriathlete.com/
Don't be a pussy.
Ride the route, drink your beer, and don't make excuses.
And as always, for a more detailed and presumably more thought out analysis, take a look at what they have to say over at The Inner Ring.
Shalom.
by