by
Just in case you didn't hear, there is a "new" wheel size in mountain biking that you just have to have. Sliced bread, meat on a stick, the second coming of Christ, and naked breasts have nothing on this wheel size. Whether you call it 650b, indecision inches, 27.5, or compromise size – it is here whether you like it or not. Now I put "new" in quotes because this size has been around for quite some time, this is just the latest incarnation.
The earliest reference I can find is from post World War II France and even that is sketchy. But Joe Breeze penned an article about the Velo Cross Club Parisien rolling on 650b in the 1950's, using their wider and higher volume tires for cruising on dirt. There are rumors of the Russian army buying all of the wheels from the supplier at once causing the 650b to fade from the main stream.
Fast forward a few years to 1977 in Northern California where a man named John Finley Scott dares Tom Ritchey to build him a 650b bike. Styled after the English "Woodsie" bike from builder Jim Guard. To which Tom Ritchey said "This was my first effort into thinking about mountain bikes". Unfortunately mountain bikes were just about to explode on the scene and most Asian manufacturers were already tooled up for 26″. Once again forcing the 650b out of the mainstream before it even got there.Since then, there have been a handful of small frame builders keeping 650b alive. With one guy, Kirk Pacenti, tirelessly leading the battle cry.
That brings us to present day where we are now being told that 650b is what you need. I have had discussions (often heated) about this with everyone from riding partners to high end frame builders, to bike industry cyborgs and local shop owners. The common theme? They have to drink the 650b Kool Aid whether they like it or not. It is what the industry is moving towards and everybody has to adapt. This smells funny to a lot of consumers, and rightly so. We all know change and evolution happens in MTB. We are only just now coming out of our awkward adolescence and developing our own solid identity. Memories of our last growth spurt, the 29er, are still fresh in most of our minds. But the 29er was somehow OK and met with a lot less resistance then 650b. Is it because the 29er movement was mostly consumer driven? Where 650b seems to be completely industry driven?
I should point out that I am a fan of any wheel size. I don't descriminate, I'll ride anything with wheels and a handlebar. If you get me a 16″ kids bike and enough beers, I will drop in on just about anything. I still ride BMX on occasion and I have always owned at least two 26″ mountain bikes for the past 22 years. Although I feel that I am a little too short legged to be comfortable on a 29er in technical terrain, I sure do like going fast with those wagon wheels on the buff stuff. I have only ridden 650b about a half dozen times but it was just as fun and awesome as riding any other bike.
The thing that has been bothering me the most about this whole mess, is the idea that 26″ is somehow dead because of 650b. Every time I hear that, all I think of is this Monty Python scene: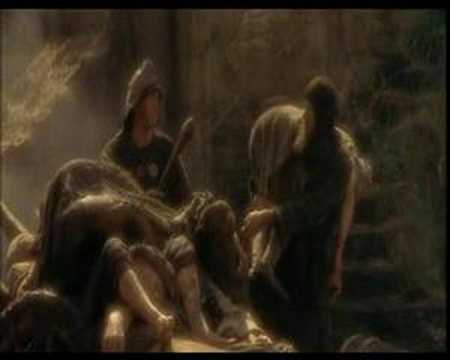 It's like the bike idustry and media are trying to deliver that blow across the dome of 26″ and kill it when it isn't ready to go. Sometimes it's really fun to go out on the old 26 and accelerate super fast and hit some dirt jumps. Well it seems that I am not alone because the boys across the pond at Cotic made this kick-ass video:
That dude absolutely pins it.
I'm going to remain skeptical of anything that is being force fed to me this hard, and comes on so fast. But, truth be told, there is a good chance that I will have a 650b bike in my stable soon. That is mostly because I have a bike buying problem that some would say borders on hoarding. I don't care much about the wheel size, because I'm pretty sure it is going to be just as much fun as any other one of my bikes.
Extra credit reading:
– yourbikehatesyou rants like he knows how
– Kevin at Transition talks about change and fun
– Leornard Zinn drops some knowledge over at Velosnooze
by