by
Before I was an Arizonan, I was a New Yorker. The first 24 years of my life were spent in all corners of that wonderfully diverse state. The last corner I called home there was NYC. That dirty city is forever a part of me. It's what made me the sarcastic prick I am today and I wouldn't trade my time there for anything. I was just there a few weeks ago bumping around town on BMX bikes with old friends and drinking whiskey with SnakeHawk and Corey the Courier.  I can't begin to comprehend what my old neighborhood in the East Villiage looks like right now.
Around these parts we tend to look at things like the 2002 Paris Roubaix or the 2011 Downhill worlds to be amazing and tough efforts because it was raining and there was shit weather. Well Casey Neistat, the guy who brought you Bike Thief 2012, spent some time on his bike in the streets of downtown NYC while Sandy was happening. This might be the toughest effort on a bike we have seen around here in a while.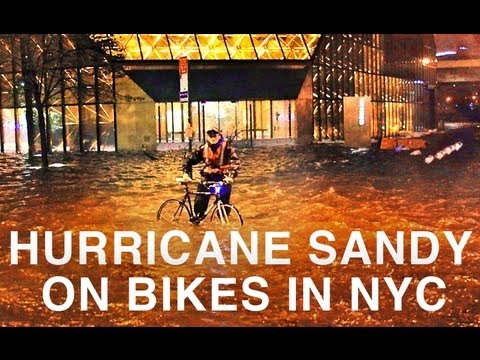 I personally have a large amount of friends and family in that area, and so does drunkcyclist. Our ties to that town run deep. To everybody in the area, from The Shore to Shaolin, we are sending you all of our best wishes. And if you need a dry place to crash, there is plenty of room for you out here in the desert. First round is on me.
Be well and keep it dirty…
by