by
It just so happens, that the Colorado DA who charged those two chicks with felonies for racing with the other one's bib# at Leadville, is the same DA who let that money bag douche bag off the hook for hitting a cyclist in CO recently. Damn, that's a lot of links, and a run on sentence. Sorry. That shit just burned me up. Oh, let's charge these two girls with felonies, but let the guy that hits a human being, and leaves the scene, off the hook because he makes a lot of money? WHAT THE FUCK IS WRONG HERE?
Onto other shit that's cool.
Sean, our Raleigh rep brought this sweet ass SS 9'er with a belt drive into the shop last night. It looks like a fun ass bike to ride. He says the belt drive is just as strong as a chain and oh so quiet. I bet it prrrs. That's a 4lb fork!
I am getting my anaerobic on this weekend at The Kentucky State Champs in Lexington. I am so stoked to have a noon start time. Usually we have a 10am start time and no one is there except the people working the race and the parents who have juniors racing.
Speaking of CX, you knew it was coming. Here is a sweet video of a race I did a couple weeks back called Gun Club. No ladies in it though. I don't know who to give cred to because it was one of those videos posted on Facecrack. Note 2:09: Every race goes off with a gun shot.
Went to the Doc. The weight gain is official. 12 pounds. Holy shit that's a lot of weight in 6 weeks. It has even been determined by Dominic that I have "fat pants". Those are my warm ups I grab every chance I get, which is just about every day. My red TYR warm ups with the chain ring grease stain. I love them.
So, for the weight gain, Coach OB says to do as much extra tempo riding as I want plus he added in some stair climbing this month.
I decided to go run some trails today and do some climbing in the woods on foot.
I climbed the infamous Stone Steps. Those'll make your ass burn like a mother fucker.
I fucking love trail running. An XTERRA race is on the schedule this summer. Sounds like something fun to do in the middle of July.
So here's some Reverend Horton Heat for ya. I had a great run with this shit flowing through my headphones today.
Psychobilly Freakout!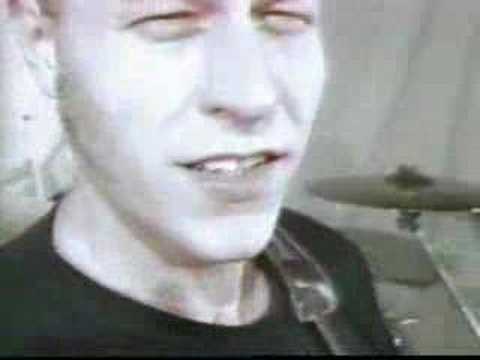 by