by
This guy had swagger before parents of the newest generation of swag merchants were born. (See OFWGKTA.) Eddy Merckx is the end all and be all of Baller.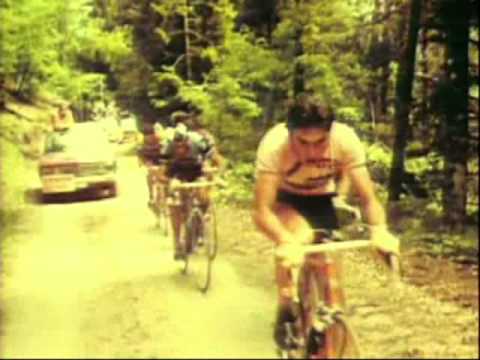 The music is a bit much, but the video footage is great. Some clips taken from here: Jorgen Leth's Stars and Watercarriers (1973 Giro d'Italia).

http://baltimorehorsescycling.tumblr.com/post/1226704298/pearlvelo-the-greatest-a-great-montage-of-eddy.
Lance Armstrong won seven Tours and one World Championship. He was a very, very good cyclist.
But he was no Merckx.
Eddie Merckx won the Tour five times, the Giro five times, the Vuelta once, and three World Championships. Need I even mention San Remo (7), the Ronde van Vlaanderen (2), Roubaix (3), Liège (5), and Lombardia (2)?
by