by
Rider down. Not from a car this time, but from cancer. A few weeks ago, Mike was diagnosed with Lymphoma and is currently undergoing intense chemotherapy to try and beat this thing. Tag is one of the original members of FBM Bike Company and his aggressive riding influenced an entire generation of BMX riders, myself included. Being from upstate NY, I have had the pleasure of crossing paths with Mike many times over the years and it pains me to see such a nice guy stricken down by this horrible disease.
Following recent health issues which have grown increasingly worse in the last month, Mike 'Tag' Tagliavento, an original member of the FBM team, part owner of Shitluck Clothing, co-producer of classic BMX videos such as "1201" and all-around amazing BMX rider, was diagnosed earlier this month with Stage ll Non-Hodgkin's Lymphoma.

Non-Hodgkin's Lymphoma is a cancer that affects the lymphoid tissue, which includes the lymph nodes, spleen and other organs of the immune system. Doctors have discovered tumors in the throat, chest and clavicle areas on Tag, and on Saturday, April 16, Mike took the first step towards recovery, starting 18 weeks of intense chemotherapy.

Currently, Mike Tag is in the ICU in an Ithaca, N.Y. hospital, recovering from complications which included fluid around his heart. Tag hopes to return home as soon as possible and continue treatment. But he needs our help….continue reading here.
FBM. Fat Bald Men. Fire Beer Mayhem. These guys taught me the definition of rowdy and they are definitely drunkcyclists. Mike currently has no health insurance and is really behind the 8-ball while he is going through chemo. I'm here to pass the hat for a brother in need. If you are feeling generous, go over HERE and donate a couple bucks from your paypal. This man is tough as nails and all of us at DC hope to see him shredding and pedaling again soon. Keep that P.M.A. Tag!
check out some of Tag's riding here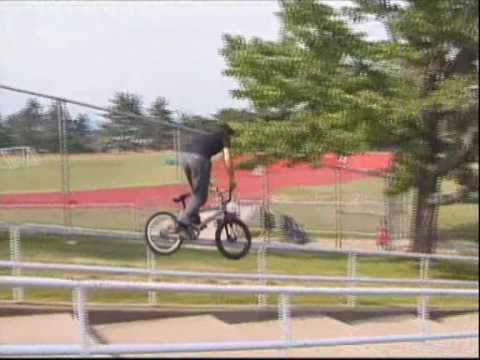 and a pretty cool documentary on FBM here:

UPDATE: fuck cancer.
by