The rolling party known as Singlespeed Arizona happened a couple weekends ago in Tucson. I was busy slaving away at work trying to score brownie points for some future trips. But our man with the camera, Devon Balet, was there doing his thing and he was kind enough to share some images and a video with us.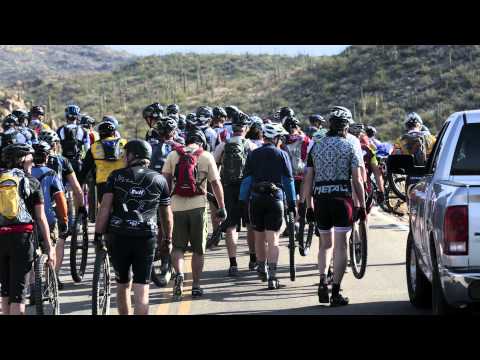 Well that was a snazzy little video. Here are some pics that sum up  the vibe pretty well:
Single Speed Arizona is the type of event that even if you are present, you will continue to hear new stories from the weekend for weeks after the race. SSAZ is a true cultural event that is less about going fast and more about having fun.

The man of the show, Dejay Birtch left everyone with a great piece of wisdom, "You may choose to ride it fast, but the people behind you are having more fun". I couldn't agree more.
Now I am not one to miss a gathering of the tribe, even if i do have to work. So I called up my trusty partner in crime, Scandinavian Jesus, to see if he wanted to drive down to Tucson with me for the after party. He couldn't find any reason not to. So we loaded up the townies and hauled ass to T-town to get a little rowdy. We got to downtown a little before the party started so we bounced over to Che's to pre-game. I looked up from my drink and saw this:
That right there is an old school DC sticker with a brand new one above it. Drunkcyclist has some roots in Tucson. I posted this on our facebook page and somebody suggested we make more "…pay me" stickers. I think that has to happen. Stay tuned
There was a pretty cool band at the party. I'm a big fan of homemade instruments…
The night quickly became a blur…I remember spraying people with beer and half of them being stoked and the other half not so thrilled. I lost SJ and he some how woke up in my truck the next morning. I had a slightly difficult time tracking down my bike in the morning, but eventually found it. Locked right where I supposedly left it.  Taking all these things into consideration, I would say we had a pretty good time. Next year I'm going to have to actually do the ride cause it seems that DeJay knows how to throw a party.
by