My summer of having no responsibilities, except of riding bikes and enjoying the days and nights is slowly coming to and end.  Monday morning brings a harsh slap of reality to my face as I begin this new endeavor of life known as graduate school.  With that I bring you the conclusion of my summer on the road, where since May I have not spent more than two and a half weeks in one place.  That two and a half weeks was when I was visiting my parents in NJ, and even then I was making trips to the Finger Lakes for drinking and worthlessness, Eastern Pennsylvania for rides, cleaning out my sister's fridge in Chicago, and pilfering good scotch out of their liquor cabinets in NJ (thanks Mom and Dad, I promise not to ship you two off to some second rate home later on in your life).  A list of the spots I've enjoyed riding include Missoula, MT, Butte, MT, Bozeman, MT, Rapelje, MT, Curt Gowdy State Park, WY, South Platte River State Park, NE , Chimney Rock, NJ, Mount Bethel, PA, Keuka Lake, NY, Laramie, WY, Boise, ID, Fort Collins, CO, Breckenridge, CO, Winter Park, CO, Boulder, CO, Ketchum, ID, Bend, OR, Boise, ID, and Nederland, CO.  All were top notch, I have no complaints, and if you ever find yourself round these parts, you should look into both the MTB and road riding that is available.  If you are disappointed with the riding, just stop riding your bike, give me a call, and let me know where you are.  I will then send my grandmother there to hit you upside the head with a wooden spoon because you deserve it.
Playing on the tall slide in Burns, OR
Anyway, we left Bend on Tuesday, because we needed to get back to Colorado.  Two stops were made, one for a "work meeting" on the side of the road where we could find cell service, and the other for play and eats.  The playground at Burns, OR made me feel like I was six again trying to balance on the seesaw with Emma, then riding down the wet slide as the dampness of a lingering rain left my shorts wet.  We topped the playground extravaganza off with ice cream and french fries from the local Dairy Queen before heading to Boise.  Joyride Toby was kind enough to offer up his place for eating, drinking and sleeping purposes that evening.  We rolled in and he was low on beer, but by the time the van had been unloaded more beer had arrived, so all was right in the world.  We sucked down those cold ones and made plans for an early ride in the Boise Foothills before Toby had to work.  6 am comes too early and no one wakes up when planned.  Its okay, were running an hour late, but coffee is made, clothes are changed, bikes are loaded, and we head out for the ride.  The ride is perfect for the start of the day, nothing too physically challenging or technical, just a good ride with two good friends of mine.  Think what you will about Boise, but that place is my most favorite underrated city in the USA.  Been there five times in the past year, always done a good ride, enjoyed the nightlife, and haven't hated the locals.  We only scratched the surface of the riding there with our Foothills jaunt, but I still had a huge fucking smile across my face (impressive considering I felt like I was about to shit myself during the whole ride).
Dejay drops in on one of the Boise Foothills trails.
Post ride our molester van is light one lady who left us for the Big Sky, and we start to cruise back to CO.  The Cascades we left the day before are far behind us, and South-Eastern Idaho is a dry barren land of poor scenery.  Utah at least has some mountains in the background.  In Ogden we fill up "Ol Diesel", chow on cheap grub, and I take over driving.  Dejay moves the weedwacker we have acquired to the front seat so he can sleep in the bed.  I am fine with this, the weedwacker farts less, and doesn't complain about my choice of music.  The sun sets, Utah turns to Wyoming, and I have the sweet tunes of Tom Waits and The Boss to keep me company.  To the north the sky is clear, and the stars are out, to the south things look gloomier, so I focus on the stars and the road when needed.  I drive passing the glow of towns along the way.  Evanston becomes Rock Springs, which becomes Rawlins, which becomes Laramie, which becomes Cheyenne.  At some point after Wednesday becomes Thursday we cross into Colorado, headed south towards Boulder where we have cat-sitting responsibilities to fulfill for a friend.  We roll in at 3 am or so, beds are claimed, futons are set up, eyes close, and we wait for the call of morning.  The call of morning comes courtesy of some jackoff driving a garbage truck in the nearby alley.  That fucker was loud, and by 8 am I am awake wishing I were deaf.  Coffee gets brewed, "English" muffins are produced and consumed, and we strike out for Nederland for a ride.
Dejay, Self, and Toby
We have traded the molester van for my car, which is much nicer, and doesn't raise the brow of local law enforcement.  We ride in Nederland for a couple hours.  The trails are off the chain, and start right behind the high school.  The ride is a perfect end to the summer on the road.  We have no timetable, we never quite know where we are, but are never lost.  The ride concludes with a wonderful descent followed by a celebratory high-five, the perfect end to the road trip.  Life doesn't get much better than this I tell ya.  Monday brings a change of pace.  I will need to force myself to start thinking less about ride times, tire traction, and epic trails.  Those thoughts will be traded for nerdy subjects like Differential Equations, Hydrogeology, and Geophysics.  Come exam time I'm sure I will be wishing I could be back in the van driving late at night from one ride spot to another.  My only responsibility being not hitting the deer/elk/cows/horses on the road.  It's been a great final few months of enjoying the good life before heading back towards the goal oriented life, I suggest you try it one of these days.  Big thanks are extended to (in no particular order) Rebecca, Greg, and Mike in Ketchum for good friendship, good rides, and good times.  Greg and Yod in Bend for their all around FUCKING RADNESS, hot tub, and fridge/pantry that was always stocked with beer and food.  Toby in Boise for the food, brew, bed, and ride.  Sarai, Kramer, and Jake for spots to crash in Boulder.  Dejay for his company/friendship on the trip.  Juda for being Juda, and for sending Dejay to jail.  Finally thanks to the trails, without you my life would be a lot shittier.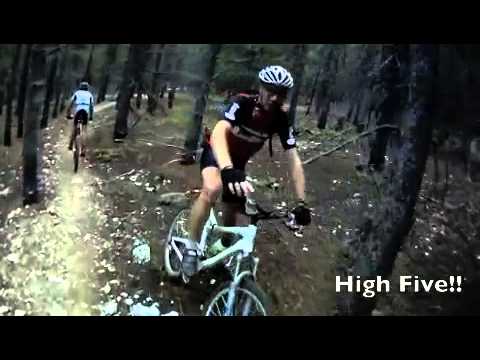 Video from the ride in Nederland, with a little extra clip from my drunken birthday celebration last week.
by