Fresh off another mini road trip down south but this week was a little different. It was all guys and there was  no agenda. The three of us met up down in the Cochise Stronghold for 3 days of climbing rocks and riding cross bikes on dirt roads.
But more importantly, there was  much time spent in camp drinking cheap beer and hanging out with good friends.
Its seemed like the campfire never went out because El Jefe was always cooking up some magic in his dutch ovens. There were some cutthroat games of bocce ball, and much more drinking of cheap beer. The biggest revelation of the weekend was when we looked up and saw an old dead tree shaped like a "Y"… obviously this was a sign from above for us to make a giant sling shot…and with a little help from a bike tube thats just what Maximum did
The scenery was amazing and it looked like this:
I would highly recommend grabbing a few of your closest friends, going to somewhere your cell phones don't work, and have yourself a good time. Sometimes it OK for grown men to act like children and sometimes its OK to spend way too much time in camp doing nothing.  I still have a few hours left in my weekend so we have rallied the troops and are on our way to a night of paying homage to the Hank Williams legacy…the seediest strip clubs in town followed by a Hank Williams III concert. The bottles of Sailor Jerry and Wild Turkey have already been opened…if  I survive, I'll see you next week . Keep it dirty.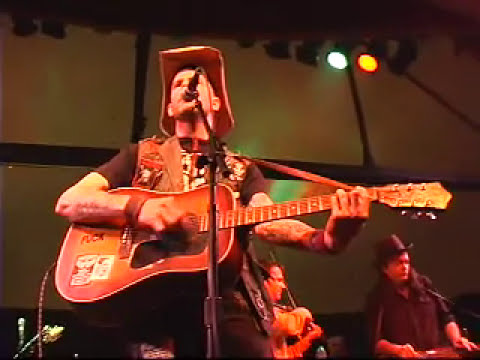 by