About a month ago, I found myself sitting in a buzzing parking lot at the end of 18 Road in Fruita. Pretty wiped from a good day of riding and trying to decide what to do and where to go next, I did what any wise cracker would do and grabbed a two days old and cold Dale's Pale Ale.
It was about that time I noticed Moots dude roll up next door also ending his day in paradise. He looked like he'd been living out of his volkSWAGen for a while, and I was living out of my car at the time also, so we picked up conversation and learned some stuff about each other. It started off something like, "Hey man, want a beer?" He replied, "What do I look like an idiot? Fire one of those grenades my way!"
Good man. He goes by Andrew Carney. He pedals for Moots and is doing this little ride in a couple weeks they call the Tour Divide. He's a fan of DC and agreed to answer some of my off-color questions about the TD and life in general. Enjoy.
DC: Bike set-up?
AC: I'll be rolling a Moots MootoX 29er set up rigid and with more gears that I know what to do with.
DC: Baggage?
AC: The route is 2,745 miles of mostly dirt roads so all my gear is on the bike to minimize any extra weight on the body and is split between a homemade frame bag, a Revelate Designs seatbag, gastank, Jerrycan, and an 8L dry bag on the handlebars. Weight including everything minus food and water is right at 39 lbs. Sure, I could go a little lighter but the snow and cold in Canada and Montana require plenty of warm clothing.
DC: Sleeping kit?
AC: I'll be starting with a 35 degree MontBell Down Hugger bag, a Clear view mummy pad from Big Agnes, a MontBell bivy as well as a small homemade silnylon tarp which may be shipped home as soon as I am out of the Northern part of the route.
DC: Clothing?
AC: Due to the cold and snow in Canada and Montana I'm starting with some extra clothes which will be shipped home once I'm not scared of freezing to death in the ditch anymore. In Banff I'll have a jersey and shorts, arm and leg warmers, waterproof socks, base layer, light fleece, down vest, wind jacket, rain jacket and pants, beanie, warm gloves, and a few other odds and ends.
DC: Misc. (beer, weed, guns, etc.)?
AC: No beer, weed, or guns, just a trusty lead pipe and maybe a small can of bear spray if I decide to take it last minute.
(The interesting stuff)
DC: If you were a stripper, what would your stage name be?
AC: Dash Riprock
DC: Why are you doing this?
AC: It sounds way better than finding a summer job.
DC: Where do you currently reside?
AC: I spent the winter in Keystone Colorado working, however the last few months I have been based out of Grand Junction to get some miles in the legs.
DC: Does completing this race make it easier or harder to get laid?
AC: Depends on what you're after.
DC: Where were you born?
AC: Mason City, Iowa, I'm a corn fed farm boy all the way.
DC: Will you listen to music during TD?
AC: No music for me on the route. There is a good chance I'll either be insane or socially inept by the end. Although a few nights rolling across big open miles with a full moon and some Pink Floyd in my ears would be pretty rad.
DC: Favorite beer?
AC: Now we're talking! It was a limited edition beer from New Belgium called Clutch which was made in conjunction with the band. It was a sour porter and oh man do I miss that beer!
DC: Favorite trail?
AC: The Colorado Trail, really all of it but my favorite section would be between Silverton and Durango. It just doesn't get any better.
DC: What's something crazy you did once, and will never do again?
AC: When I was 5 or so I tried to fly by jumping out of my tree house with a beanie spinning on my head. I thought for sure I could just spin the propeller and I would sail away. Hey, it works in cartoons.
DC: When you're not riding the bike, what do you do?
AC: I work as a Ski Patroller in the winter so my days are spent playing in the snow and getting paid to do what other people do for vacation.
DC: Do you think riding the Tour Divide is as impressive as Guy on a Buffalo?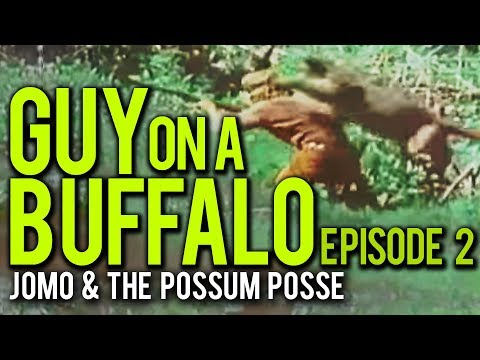 AC: Little known fact, Guy on a Buffalo is actually loosely based on the life of my Grandfather. So, I hope to ride my modern titanium buffalo in his honor. That being said, I could never match his style and swagger.
DC: Any other crazy shit you'd like to do in life?
AC: When I get back from this trip I am leaving on a month long road trip to the Wind River Range and the Pacific Northwest with climbing gear, a pretty girl, and a very long list of peaks to climb. Not that crazy I guess, but I figure why find a job when I could just wait another month.
DC: Do you write a blog?
AC: http://andrew-carney.blogspot.com/
DC: What's something people might not know about you?
AC: I spent 7 of my young and impressionable years as a triathlete before one day wandering up to the start line of a mountain bike race and instantly getting hooked. My next race was a 24 hour solo because, well, it sounded fun and here we are 9 years after that.
DC: What do you perceive will be the most challenging part of TD?
AC: New Mexico. I can handle the cold and the big mountain climbs and sleeping on any patch of ground I happen to collapse onto that day but the remoteness and heat of New Mexico along with the compounded fatigue I'll have by that point are sure to add up to a pretty big ass kicking.
DC: Anything else?
AC: Party on Wayne!
If you want to follow Andrew's ride, you can do it here: http://trackleaders.com/tourdivide13
General Tour Divide stuff can be found here: http://mtbcast.com/site2/tour-divide-2013/
by