by
Let me tell you about my November, because it's been pretty damn good.
Let's start from the beginning.
This first point may have actually taken place in October…I'm never really sober enough to remember details like that. Anyway, I headed up to Denver to see my little brother's band, The Acacia Strain. They are a pretty hardcore metal band, which is not exactly my cup of tea, but I got to be up on stage behind my brother during the set, and they freaking killed it.
Kid gets paid to travel all over the world—and I mean all over the fucking world. He was just in Indonesia last month—to play metal.  Good gig. If you're into hardcore metal, check out The Acacia Strain and try not to blow your eardrums.
Shortly thereafter, I finished writing the novel I've been working on for three goddamn years. It's novel number 5, and I think it's going to be good. My brain shut down after that (it's debatable as to whether it has restarted), which is an obligatory process any time I finish a novel, so I've mostly spent my time drinking beer, taking photos of beautiful young women, and standing in my garage, wishing I had a better bike. Oh, and I bought rollers. Fucking shoot me.
A week later, my wife and I went to see Puscifer in Denver. If you don't know Puscifer, you just don't know. The new album is all about the Verde Valley in Arizona, which made me feel pretty damn homesick.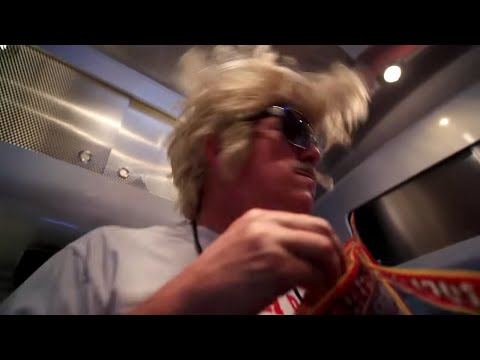 (skip to 1:20 if you want to ignore the long intro).
The following week, we went back to Denver to have us a splendid evening of hockey with the one and only 40 Hands. The game was perhaps the most boring hockey game I've ever seen, but it's always nice to spend a bit o' time with a fellow DC'er.
Anyway, that's all well and good, but let's talk about ridin' some o' them there bi-cycles. I've been doing that a lot lately, mostly here:
The riding ain't half bad here in Colorado. Ain't too bad in New Mexico either, as I found out this weekend. Since my wife and I don't have any west coast family and we weren't ready to fly back east for Thanksgiving, we decided to pack the dog and a bike and high tail it down to Santa Fe for the weekend. My only experience in Santa Fe had been a gas station up to this point, so I was ready to give it a fair shake, and I'm glad I did. We checked out the art scene (awesome), ate some New Mexican food (mind blowing, and occasionally colon blowing), and got some riding in, luckily. I say luckily because it snowed the day we got there and I was thinking I might not get to ride at all, but as it turns out, the snow only stuck around long enough to make the trails nice and tacky.
Anyway, had me a great time on and off the trails in Santa Fe and ate some great food. The 5 hour drive kind of blows, but we did stop in a creepy/cool little town in southern Colorado called Trinidad…it has been brought to my attention (thanks, Matt P.) that Trinidad was once the Sex Change Capital of the World, and while I did not partake in this particular extracurricular, I did take a walk around and snap some photos of a town that should be, for all intents and purposes, a ghost town.
Seriously. Could have  been the setting of a Stephen King story.
It was a great town, and it was pretty nice in other parts of town, but goddamn, it was creepy as hell to walk around this functioning town and not hear or see anyone at all. It's different when you're in the woods and expect to be alone…the sound of your chain climbing over cogs is comforting there. But here, the same sound struck me as menacing, almost slimy. If you ever get the chance to visit, I highly recommend it.
by