It never ceases to amaze me the amount of us that are out there. The drunkcyclist family is everywhere and we are growing. I first started noticing this phenomenon a few years ago when I was just some guy wearing the jersey of my friend's website. Countless people would hand me beers, pat me on the back, and say "GO DC!". Now that I am behind the scenes and sitting at the grown up table  of this pill party, it is even more evident.
A few months ago, we get an email from SteveZ of the stomparillaz crew. I never met him in my life, but he was coming to my fair city and wanted to ride and drink beers. So we proceeded to do so.  Two complete strangers on the town with the only things in common being these little bikes and some little red cans . Good shit. Lets see some more of that. I wear their jersey with pride and this crew is welcome in my home any time. The reason I mention this encounter is because SteveZ sent me a little video today of a chance meeting he had with a member of the DC family. I don't know the guy in the video, maybe Jonny or Gnome does, but this pretty much sums up every bike event I go to these days: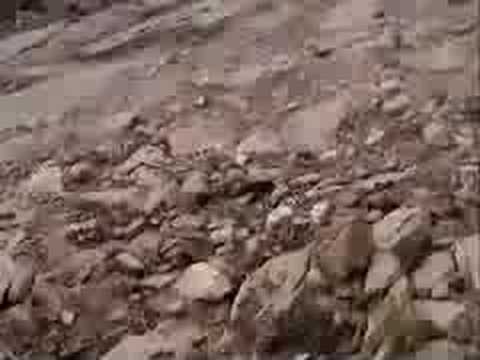 As for me, I got out for a couple rides this week and it has been glorious. The desert is turning green and the weather is cool and sunny. It was just pointed out to me that I have already ridden 3 of my 10 bikes today and it's only 4pm. I still have plenty of time to ride me some more. But, I have a feeling this is going to be a long ride on the commuter to the pub. See you guys out there.
I'll Leave you with one more video. It is an amazing piece that sums up the 24 Hours in the Old Pueblo better than any words I could type.
Keep it dirty.
by