by
Ah, yes, fall is here. That means different things for some of you. Maybe your trails are starting to dry up, making for fast lines and loose turns aided by tufts of dry leaves. Or, maybe they're getting muddy, as barrages of storms burden the ground with more rain than it can absorb. Maybe your mountain season is giving way to cyclocross. Heck, perhaps it signifies nothing, and the daily stupor of life is just one more Groundhog Day in the books until we wither, brown and fall to the ground ourselves.
Alas, for me, it marks the end of a summer that I wanted to kick total ass. Like Dirty, I packed up my shit and toured across the U.S. from east to west. It took 65 days, from Yorktown, VA, to Santa Cruz, CA. I followed a hybrid of the TransAm, Atlantic Coast, C&O Canal, GAP, Ohio-to-Erie Trail, the Underground Railroad and Western Express.
Route here:

At one point, Dirty and I were both in Kansas and texted around the idea of meeting up. But we were two days away from each other at the closest point, and didn't force it. Ships passing, as it were. Maybe we should've, because the night after a tornado came through and flattened Dirty's tent, a similar storm sent my tent into a tree. Unlike Dirty, however, his was a wholesale unplugging—he quit his job and moved out of his home. I just turned off the power strip: I'm back at work, in my apartment, talking to my dog, and have more or less resumed life as I'd left it.
This won't be a big, detailed travel narrative—that version is making its way elsewhere on the Internet. And I'll spare you the sanctimony of why everyone should bike tour, blah blah blah.
Rather, I felt compelled to give a nod to those folks who performed what I call Random Acts of Beer upon me, expected or otherwise. These Beer Barons (and their regional iterations: PBR Pixies, Ale Angels, Whiskey Witches, etc.) wouldn't have found me if it weren't for my yellow DC kit, which I'd been told is highly visible from down the road. You all know what Trail Magic is. Well, this is Road Magic. And I know that "beer fairies" usually refers to dudes who pick up all the empties at Big Ten frat parties and turn them in for scrap money. I'm appropriating the term for my purposes. If you don't like it, go ride your bike.
These tributes will be part of a series, with each post devoted to that day's benefactor. I'll deploy them every few days for the next couple weeks. So in case you wonder, "Who the hell are these people/Where can I find them?" just know that the DC kit is, in many ways, the Bat-Signal for the thirsty and pedal-weary.
For our first installment, we go to Pennsylvania, a state that could use more Beer Fairies since it's a pain in the ass to buy alcohol there.
Let's get to it.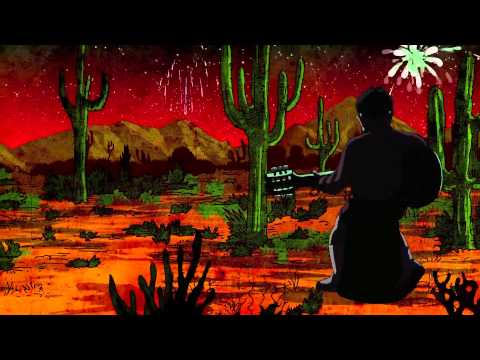 Beer Fairies of the Western Express: Part 1
Day 10: Friday, June 12.
Ohiopyle, PA, to Pittsburgh, PA
78 miles
I headed for downtown Pittsburgh on the Great Allegheny Passage instead of looping my way around town on the Montour Trail because I wanted to hit up REI. I'd lost my headlamp and needed a new sleeping pad. By the time I got downtown, about 6 p.m. on a Friday, the sky churned and burned itself into a gunmetal gray. Rush hour had a reason to get moving besides it being Friday. Before the storm hit, all the air seemed to be sucked out of the city, only to be blasted back out as rain—like the way napalm replaces oxygen with fire.
I had just finished unloading coin at REI when the storm hit. I thumbed at the radar on my phone. Yep, I'm hunkering down for bit. In between the first and second waves of rain, I rolled down the block to Over the Bar, a cyclist bar on the southside. I'd been there after the Dirty Dozen last year.
I sat down next to a guy named Denny, who said he was a rider and local USAC official. But the guy knew how to have a laugh. He told me about Dirt Fest, and how Raystown Lake, where the event is held, is an ideal venue for mountain biking. This is because the Army Corps of Engineers constructed it, so it never really floods. That makes the whole area ideal for mountain biking conditions. I've never been, but that will change one day.
Eventually, a guy named Jon, who was revered by the barstools as the expert on road routes out of Pittsburgh toward Ohio (where I was headed), sat on the other side of me, giving me intel and directions out of town for the next day. He asked about Drunkcyclist. I told him it was awesome, but he already knew that. On we drank.
"You're going to Ohio? That sucks!" They said, after I admitted I was a native Clevelander. They then proceeded to give me the least objectionable route to northeast Ohio, since there wasn't a well-known direct cycling route between Pittsburgh and Cleveland.
But in between the PBRs and shots of Makers being sent around, I just had Jon drop a few pins on Google Maps for me to connect later. The rain kept falling, more people rolled in, soaked and eager to get drinkin'. Man, I wish I could remember all their names. The Whiskey Gods, including the bartender, Kate, made sure I didn't spend too much on my own tab.
Too bad the rain hadn't stopped, but I cruised over the Hot Metal Bridge and up the gnarly steep Bates Hill for a place to rest my head. And it wouldn't have happened without that last Tecate in my gut.
DC rolls deep in Pittsburgh. Thanks for the shots, you nerds.
Next up: Mauckport, Indiana.
by