by
I have been over here in Nepal for just over a week now. Taking in the sights, meeting local riders and getting knocked on my ass by jet lag. I am here for a month and a half so I decided to dedicate the first week to just hanging out in the city and getting to know the culture, language, and food. This turned out to be a pretty good plan since half of my luggage didn't make it past my layover in China. The powers that be decided that my Fox fork was considered compressed gas and held it hostage until I jumped through the appropriate hoops to get it released.
Note to self: let all the air out of your fork before going home.
I ended up spending the first 3 days in country without a bike. This wasn't all bad since it gave me the opportunity to check out my new neighborhood on foot and really get to know it. With my body all messed up from the jet lag, I found myself taking walks at odd hours of the day and night.
I finally negotiated the release of my fork, got my bike built in a hurry, and headed out to explore some more.
With my bike ready to rock, I reached out to the one contact I had here in town. Mandil, the owner of Himalayan Rides, came highly recommended as the guy to know here in Nepal. His guiding season was about to start but he took some time out of his training and preparation to let me pick his brain and go for a little ride. You might recognize him from  this cool little video: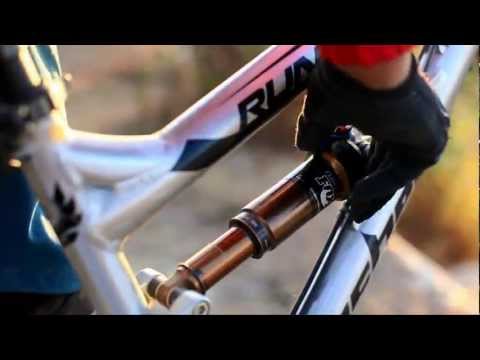 We rode from the middle of town, straight north and straight uphill for about 15 miles. Right up to the trails in the video. As we climbed, the air noticeably cleaner and cooler and the chaos of Kathmandu faded behind us.
We made a quick stop for tea before heading into the forest. I have never stopped mid ride to sip on tea before and I expressed to Madil just how unusual this was for an American. He simply said:
"We don't ride without tea, man"
Fair enough. When in Nepal, do as the Nepali do. Then we hit the forest and I got dropped like a bad habit. I didn't mind much, it is a position I am pretty used to. So I just rode my pace and took it all in.
I finished that ride completely shelled, covered in mud and paralyzed with cramps. It was awesome.
Next on the agenda was to find a local shop in town and try to get the inside scoop on more trails. I had been in contact with Epic Mountain Bike a little bit on facebook before I arrived in Nepal and when I finally made my way to the shop they welcomed me like an old friend. I have a soft spot for great bike shops and to find one on the other side of the planet was icing on the cake. They hooked me up with some locals to ride with the next morning and give me a little tour of the south side of town.
We met up at a casual 8 am and one of the guys informed me that he still might be drunk from the night before. What a relief, these are my people. We proceeded to tap out an awesome 30 mile ride. Zig-zagging through back alleys and narrow streets until we popped out in an agricultural area just outside of town. The coolest part for me was riding the terraces between rice fields. Balancing on narrow cement or dirt berms with a little drop on either side kept me on my toes and I watched the locals absolutely own this terrain.
The further we got away from town the more space there was between villages. We pushed up a steep little embankment that put us into a village square. My riding partners kept on going but I noticed a familiar smell in the air. The smell of booze fresh off a still. I called the crew back so they could translate for me and see if I could get a little sample of the hooch. This would be my introduction to the local rice whiskey called Raksi. I just happened to have my camera on video and caught the first sip.
And then we had tea. They really weren't kidding about this tea thing
The week wrapped up with a couple more rides and a ton of preparation for my upcoming 15-20 day bikepack. So far the locals here have been absolutely awesome. The cycling community really is a global family and I am feeling the love first hand.
Keep it dirty…
***NOTE: This was actually written about a month ago, but unreliable internet connections and a 3 week bikepack kinda got in the way of posting. If you want to see more pics in real time head on over to my Instagram:@dirty_biker
by