by
That's the message I woke up to this morning from Bikepunk. Along with this clip from yesterday's stage 20: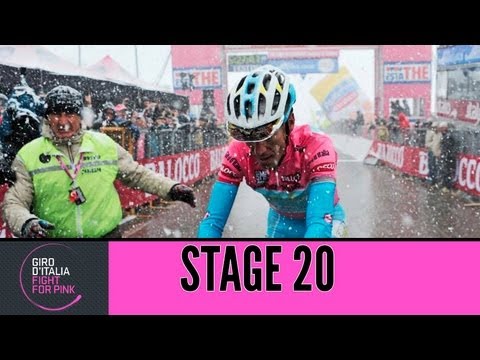 It was quite a spectacle, this year's Giro was. It has been somewhat of a crapshoot but will surly go down in the history books of hard men. Nutty weather, shitty bikes, crashes, questionable fashion, sickness, washed up goons, and amended routes were the norm, which made for great entertainment from my couch bike and a three week long pissed off lady friend.
"Why do you just sit there and watch TV all morning?" "You are wasting so much time!" I'd reply, "Easy kitty cat, Cav is taking #100 today" or "They are riding in snow to Galibier and Tre Cime di Lavaredo on road bikes. When have you ever seen something so insane?" or "Relax, grab a home brew." Yea, she didn't like that.
No matter what I said, in return I'd get that cold, blank, dead stare which meant two things: one, I would be on house cleaning duty and two, she'll be going out drinking with girls and most likely talk shit about me, and then I'd have to wash the rug upon her return. Yea, life is great what can I say?
Anyways, Nibali showed some serious strength, finesse, responsiveness and balls, big brass balls. Not to mention he was pee. are. ohh. PRO all tour long. Dude is calm, cool, and collected, and just goes to work. Killed it, and for that, he is a straight baller.
Yea, kiss the gold pimp dog.
by