by
Sundays usually mean slow mornings and long rides, and today was no exception. It has been raining in the desert and the trails were so soft that it was a bit novel. Plus, I have a new bike that was in need of a shake-down ride. Logically, I set out for a nice long one.
Bunches of miles and tons of climbing in the mud had me working double hard, and also getting double hungry. Some people go for a cheeseburger, some go for salty snacks, and some prefer burritos. Me, I'm a little different. Maybe it was because I skipped breakfast, or maybe the post ride whiskey, but all I wanted was pancakes. One of the greatest joys of being a grown-up is that we can have breakfast any time we please. So I did
In my book, the post ride meal is a close second only to the post ride beer. That celebratory feast of a ride well done. Filling the void of a hard ride and feeling the calories course through your veins along side the alcohol you just consumed on the tailgate of a truck.
What do you crave after a ride? Fuckit. I'm making pancakes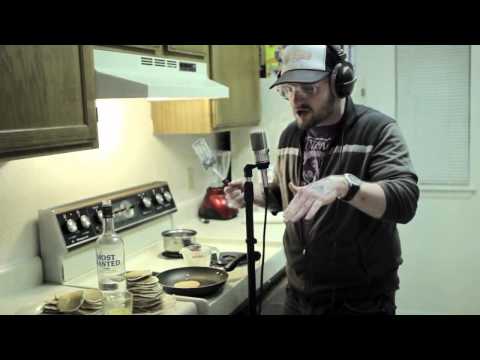 by