by
The first week of the France group ride is over. As expected, there were lots of crashes, broken bones, shredded flesh and tarnished souls. No team took it harder on the chin than Garmin. The crap with Vaughters, the Farrar freak out, Tommy D and Hesjedal out early…eh shit happens right, it's cycling. I like how DZ took the whole thing…dude has his head in the game, always. Nobody died, so it's not that disappointing. Hey, speaking of keeping your head in the game, how about keeping your nuts in the game?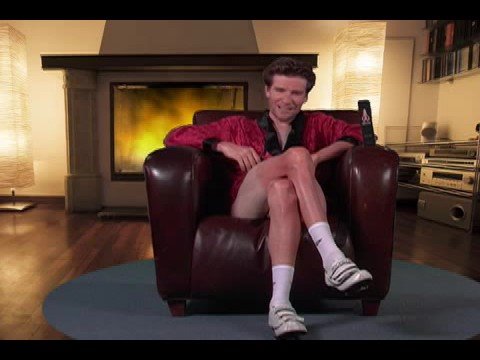 Sky, on the other hand, had themselves a bloody cracking day, mate! Christopher Froome and Wiggo double teamed Cadel like a bad porno, taking both the stage win and the Maillot jaune from the short, high pitched kangaroo. Wiggo was excited about the whole thing, obviously.
Anyways, big hills a coming, can't wait. Cheerio!
by