by
I am trying to get myself stoked to ride to work, so I decided to write up a list of reasons to commute – this is more for me than it is for you. If you can think of any more reasons, feel free to leave them in the comments section.
1. My little 1998 Nissan is about dead. The fuel injector is about to go out, among other things. I haven't been able to drive it on the highway for a year. It has 137K miles on it and every time I take it in for an oil change, my mechanic tells me it's about to die and I need a new car.
2. My work is less than 7 miles from home. Plus it only takes me 15 extra minutes to bike there than it does to drive. The only downside is less sleep, and the cold air in the morning.
2. My work is one of a handful of "bike friendly" destinations in this city. There is almost always a bike parked out front. A couple of my co-workers also commute so this always makes me feel guilty when I drive.
3. Gas prices have shot up to $3.70 a gallon. DUHHHH.
5. I only work 4 days a week at the most. If I ride to work, this will give me almost 60 extra miles on my legs.
6. There is no snow or ice on the ground. We haven't had much of a winter, but we did have tornado's hit less than 30 miles away last Friday. Regardless, this weather is ridable.
7. Riding bikes makes me happy, therefore I am in a better mood at work. I can even ride more miles after work if I feel like it.
8. All that good shit about helping the environment.
9. I have six bikes to choose from and two of them are my official commuter bikes. Dominic just spent 6 hours building this up for me the other night.
10. I work in a fucking coffee shop – it doesn't matter if I look like crap when I get there.
So I rode to work yesterday morning and it was a breezy 30 degrees when I left the house but I made it to work 10 minutes early. When I got off, it was damn near 60 degrees and I was loving it. Perfect.
Today I was off, so I took the road bike out for some miles. It was windy as fuck, and I thought me and my carbon were going to blow right off the road at some point. I busted out 60+ miles. I hate my road bike right about now. I am itching to get out on the trails and #occupyMTBseat. Soon the trails will be open for riding. I have a date set to ride the Mohican trail in April, that will be fun.
In other news – the MOBO board accepted our proposal for Kid's Night this summer. Dominic and I will be coordinating the program. We are so super psyched to be a part of this. This gives me something positive to focus on for the entire summer – instead of some stupid ass bike racing bullshit. KIDS + BIKES = RAD
I'll leave you with this video Dominic recorded of himself last month. He decided to eat two ghost peppers and capture the moment.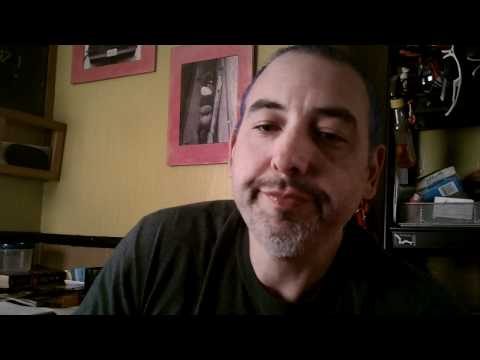 by