by
Mark Cavendish. Like a boss.
Mark Cavendish claimed a straightforward repeat victory in the Kuurne-Brussel-Kuurne, delivered to the line perfectly by his Sky Procycling teammates.
http://www.cyclingnews.com/races/kuurne-brussel-kuurne-2012/results.
In a straight gallop for the line, it seems no one can come close.
Image source: http://successisajigsawpuzzle.tumblr.com/post/18318153432/mark-cavendish-wins-kuurne-brussels-kuurne.
Final K: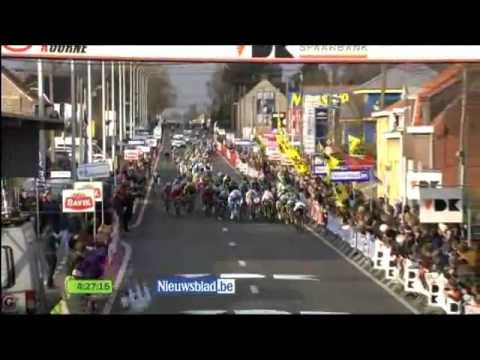 Another link for the poor and unfortunate domiciled or otherwise present in countries where race coverage is non-existent save for the interweebz (they tell me it's a series of tubes…): http://www.steephill.tv/. These lads bring it. Wall to wall links.
by