by
This one got forwarded to me last week. I hadn't had a chance to post it up till now.
Subject: FW: STOLEN BIKE – Downtown Tucson – Watch the Video!!

My stepdaughter Rachel's bike was locked up in front of the Pennington St. garage and was stolen in broad daylight.

The surveillance video is 3 minutes and 20 seconds long. Please watch it!

– Not much happens until 1 minute 45 seconds – the sawing of the lock begins.

– At 2 minutes 5 seconds a TUCSON POLICE DEPT SQUAD CAR CRUISES BY!!!

– At 3 minutes 10 seconds her racing bike is GONE.

Welcome to Tucson, Rachel.
Oh, this just hurts to watch.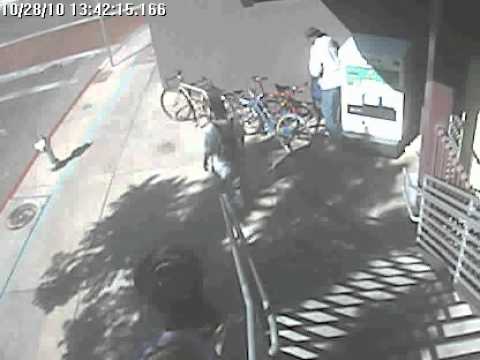 More info at tucsonvelo.com/news/tucson-bike-theft-caught-on-video-police-drive-by-as-it-happens, and tucsonvelo.com/stolen-bikes/stolen-bike-custom-red-gilmour.
by