by
Marilyn Manson reference aside (or maybe included), this shit is completely retarded.
Franco Pellizotti, second in last year's Giro d'Italia and winner of the polka-dot jersey in the 2009 Tour de France, will not start this year's Giro after the UCI alleged that a check of his so-called biological passport found "abnormal values."

The Italian newspaper Gazzetta dello Sport reported on its website that the UCI had asked the Italian Olympic committee (CONI) to convene a disciplinary hearing.

The Liquigas rider originally finished third in the 2009 Giro behind winner Denis Menchov (Rabobank) but was elevated to second after runner-up Danilo Di Luca (LPR Brakes) tested positive for CERA.

Read the rest: velonews.competitor.com.
Awesome. Welcome to Italy. No wonder that race has way more fireworks than the Tour. Of the three grand tours, the Giro is far and away my favorite. If I were to spend a month damaging my liver and sleeping on the ground while taking in stages, it would be in Italy.
Two of the top spots have now been been marred with scandal. Will the hammer drop on Menchov as well? I hope not. That guy is awesome! We've all seen the crash. But, have you seen what it looked like in the team bus at that moment?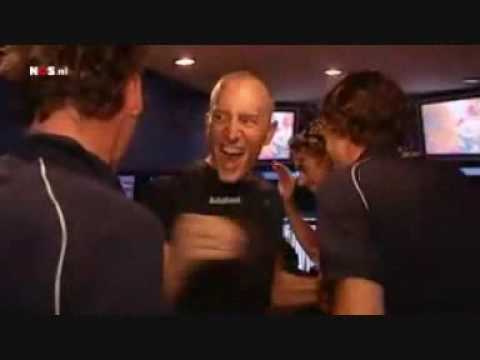 Yeah. Nail biting moments for all involved. And, when he crossed the line . . . he was stoked!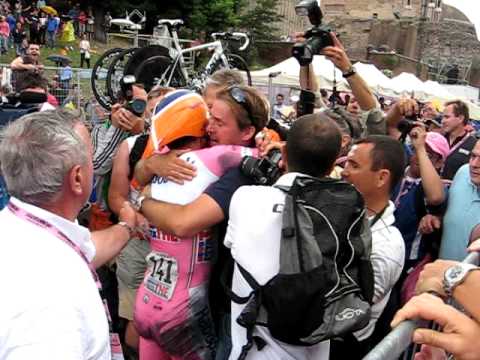 In related news, Thomas Frei explains the motivation behind his doping.
[H]e said that he started his pro career clean. "Then came the hard stage races, and I learned that infusions were used for recovery. Everything was legal, but I still didn't want any of it. But at some point it started [for me], because everybody does it. The doctor gives you the first shot, and then it isn't long until you give yourself the first illegal shot."

He said he took EPO, because "you stand in front of a huge mountain and don't know how to get over it. Your ambition eats you up. After all, you want to become more than just a helper."

. . .

"Of course I would have gone on doping. The money tempts you, it is the same for everyone."

Read the rest: cyclingnews.com.
Yeah. That would be C.R.E.A.M., son. Cash rules everything around me (you know I had to throw in a little Wu Tang to balance out that Manson wackness).
Cycling – more money, more problems.
by