by
It has been some time since I've checked in here. A long while in internet times even. This deserves attention however.
There is nothing bourbon about this Jim Beam Red Stag. In desperation, with the shelves of the liquor store bare from a week long snow storm that has more or less paralyzed the city while the Mayor went skiing I picked up this bottle of Red Stag, right next to where the familiar black label usually stands. Read the bottle—80 proof, Straight Bourbon Whiskey, Black Cherry, story about the majestic red stag elk that calls Kentucky home. I clearly missed the obvious signs that this drink is meant for spiking punch at a school dance rather than neat, in a tumbler. The opposite side of the label says that it "contains all of the pride of the Beam family's 200 year history." This is not what I imagined bourbon could ever taste like. There is nothing (besides the stag) leading one to believe a sugary sweet concoction is going to pour from the neck of this bottle. I was willing to gamble that the imagined black cherry smokey flavor might not be so good, but I did not bargain on liqueur. I've been had. Like drinking alcoholic maraschino cherry juice. Bad shit on every level.
Jim, your family history must suck. Someone is hooked on the syrup. You have no pride, and apparently no shame. Poison. Do not drink. Luckily I had also purchased wine.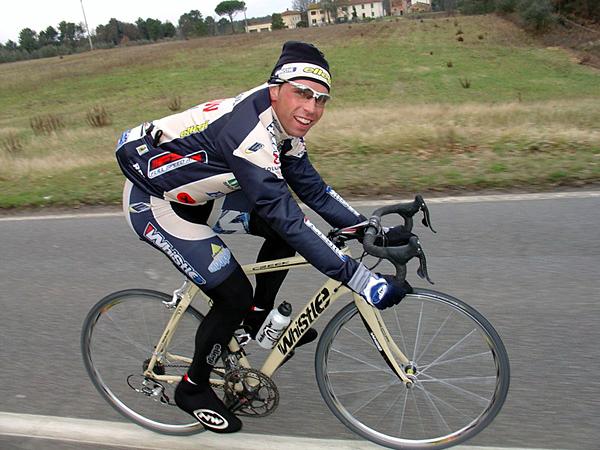 And since you guys love this shit, in other Landis related news Pittsburgh local fast-guy Joe Papp just officially pleaded guilty to selling HGH and EPO to a bunch of clients a couple of years back. There is tons of glory in doping to win a few local crits, for sure. Even more so to juice up a few other folks. Unbelievably, his coaching site is still up and he is still offering up his coaching services. Really? Really.
According to his own website, Mr. Papp represented himself as a "USA Cycling Elite Coach." He finished in the top 10 at the UCI Pan American Continental Championships road race three times between 1996 and 2005.

During the International 42nd Presidential Cycling Tour of Turkey in May 2006, Mr. Papp tested positive for testosterone metabolites. He was suspended from competitive cycling for two years. In May 2007, he testified about his illegal use of drugs and the performance-enhancing benefits of them at the trial conducted by the U.S. Anti-Doping Agency concerning Floyd Landis and his use of drugs during the 2006 Tour de France. He did not testify about whether he sold drugs to Mr. Landis, who had his win in the race taken away for drug use.

Read more: http://postgazette.com/pg/10048/1036489-100.stm#ixzz0foaQ3doF
by