by
…and it got me thinking. Shit happens. You're living the dream, bombing a downhill in the big ring. Wind at your back with a setting sun, pure exhilaration and an unabashed grin, not a care in the world. Just. Plain. Awesome.
But then bam. For some reason the City decides to add some traffic calming to a traffic-less road. At the crux of the hill, you're presented with two choices: blow it and risk death or hit the skids to fight another day. I'm still pretty young but I had a cold beer waiting for me so fighting another day was in the cards on this particular evening. Because responsibilities.
They say the bad things come in threes, this time it was six over three weeks. "That's life, tho. Almost hate to say it. That's life, tho. In every brutal way." Kurt Vile said that, he's pretty good you should check him out.
Carry on, fellow. Day in-day out. Wake up, kit up, and keep hackin' away. It ain't gonna be pretty but what else is there to do, ya know?
Life turns around, we know this. It plays games, it keeps you in check, mate. Use the lows to get you high because sometimes the unexpected is better than anything you've ever imagined.
First day back nursing a broken paw on a broken road. It feels good to be bad.
On the uptick. Now about that whole coffee filter thing…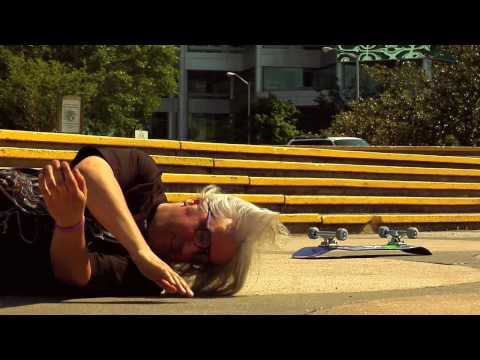 by