by
Last week I was stumped with doing some post about being married to your bike and realized, I wasn't- It's just a thing called a "bike" and I  really like riding them, that's it. They seem to be the best tool so far for what I love the most; riding trails- that's where the marriage is.
Here in lovely Spokane, I live up on "Cave Mountain" that has a trails right out my front door that you can virtually go out for 4 hrs and stay on single track the whole time with very few road crossings. I have been wanting to video some of the sections around my house and the weather just happen to be oddly good this past weekend, so I gave it a go. My buddy Glen that built my Elephant 29er frame helped me a couple hrs moving my gear around and pushing the start and stop button (thanks Glen). For the rest of it, I was the camera guy and the rider. It was pretty funny after I got done filming and thinking about what I had to do for setting my shots up: hitting the start button, ride up the hill fast to come back down to hit the stop button- it's a lot of up and then down then back up to hit the stop- then move the tripod to do it again. The things bike geeks do…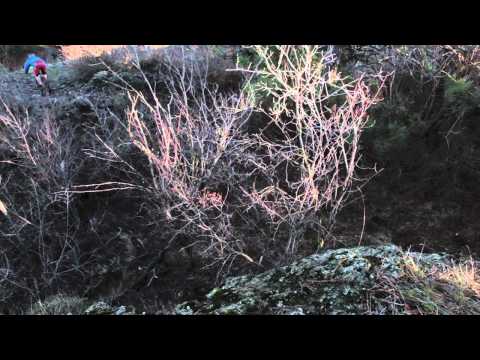 …And no I didn't Strava this.
by