by
First, an important announcement:
In the near future, Drunkcyclist.com will go down for a few hours. No, Caveman will not be hanging the site from a tree and shooting it with bird shot. We will be doing a bit of a redesign around here, and while D2 makes a mess of things behind the scenes, the site will be down. Do not be alarmed; please drink heavily until we are back online.
That said, fear not. 40 Hands and I took it upon ourselves to be semi-Drunkcyclists this past weekend here in Denver. It will probably happen again, and soon. I intend to drink more next time.
Here's what happened.
Dining rooms are for bikes. That's where mine was parked.
The night before, I became privy to the knowledge that James Avery was going to be in Denver Saturday. For those of you who lived in the 90's, that's Uncle Phil from the Fresh Prince of Bel Air. He was going to be doing a reading in the arts district, so naturally 40 Hands and I decided that we needed to be there. Unfortunately, my schoolin' got in the way, and our plans to get thrown out of a classy establishment by the scruffs of our necks a la DJ Jazzy Jeff never transpired.
As luck would have it, however, Denver has lots of breweries. We decided to inspect them.
I left my house on my old steel frame Trek commuter bike. It immediately started to hail. Met up with 40 Hands on the corner, and we headed to Denver Bicycle Cafe. By the time we got there, I was already soaked, and the hail was turning to full-on snow. We went inside to imbibe their alcoholic beverages.I will excuse the appalling amount of hipsters in that place, because it's a killer establishment. Beer, coffee, snacks, and a self-serve bike shop where you can go to fix your ride when you need to. I dig any place that lets you wrench on your bike while drinking a beer. That's why I stayed in bike shops for so long.
We didn't stay at Denver Bicycle Cafe long. We had work to do.
Our next stop was a couple of miles away at River North Brewery. It is here that we discovered two things:
1) River North Brewery has delicious beers.
2) Sorority girls are starting to discover that River North Brewery has delicious beers.
River North had my favorite beer of the evening, and I highly recommend the Saison.
We ventured forth.
The next stop was Flying Dog Brewery, which we couldn't find at first,  so we rode past a downtown hobo camp about twelve times in the snow and rain before we finally found it. Now, I'm not saying anything about their beers, but I have to say this is something of an odd company. They were closed. On a Saturday afternoon/evening. We moved on.
Great Divide Brewery looked like it might have good beer. We wouldn't know. You couldn't move in the place. We rubbed up against a few forty-somethings with long hair and beards before we realized we would never reach the bar and never get a beer. Our brewery tour was faltering. We needed a fix. We needed fortune to favor us.
We needed Breckenridge Brewery.
It is situated just outside right field of Coors Field, so we rolled on through the muck and locked our bikes up outside. There was football on TV, beers on tap, and food to be eaten. This was a win. We decided to go all in and cash in whatever chips we had.
The cards came up in our favor.
My favorite beer on tap was the Vanilla Porter. Holy goodfuckinggoditwasdelicious.
We spent a couple of hours doing what we do best, then it was time to pedal the few miles on home in the snowy mess. To be honest, I was looking forward to it; I dig my new job, but bike commuting is not an option, so any time with my butt in a saddle is a good time.
Alas, it was not meant to be.
Here's what our bikes looked like when we left the brewery:
Like so many things in this life, my bike looked good from far, but was far from good.
We hopped on our bikes and pushed off the sidewalk into the intersection. I got my feet situated on the pedal, then pushed.
Nothing happened.
Which is to say, I did not go forward.
I was in the middle of the intersection and my freehub had frozen.
This had happened once before when I was living in Flagstaff. Wherever you're drinking in Flag, you're fifteen minutes from home. When you're drinking in Denver, you're fifteen seconds from getting hit by a car. The latter case was true at the moment.
I got out of the intersection and onto the sidewalk to try again. Nothing.
Now, a smart man would have done many things at this point. He might have gone to stand in the foyer at the brewery. He might go in and ask for a glass of hot water to throw on the freehub. He would probably not begin kicking his bicycle, as I did. Faced with the prospect of walking the seven or so miles home, I decided to call a cab. 40 Hands was off to ride in the slush back home, so I retreated back to the brewery until the cab showed up. Defeated.
A cab happened to pull up just at that moment. He threw my bike in the trunk.
"You rode your bike here?"
"Yes."
"It's snowing!"
"Yes."
"You take the cab home. Good move."
"My bike…broke."
"You were going to ride it home?"
"Yes."
"You crazy!"
I like that cab drivers are always willing and able to be honest with you. Often unprovoked. Often unnecessarily. I liked him.
It was not the drunken shitshow we were hoping for, but it was fun and we lived to see another day. I imagine we'll be doing it again in the near future, and it wouldn't be bad to meet some DC peeps in Denver for some beverages.
The next morning, I saw this:
…and this is undoubtedly good.
In other news, I finally have a job I really enjoy. It's even in the bike industry, though not in a shop. I dig it for many reasons. Here are a few:
Corporate America. I'm bound to get thrown out.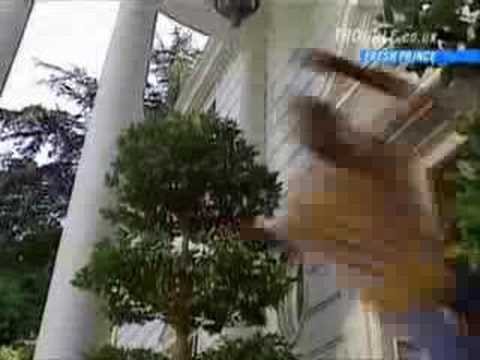 by