I get an enormous amount of e-mail from all of you and it's great. I try my best, but getting to each and every one is pretty hard. Here is a bunch of stuff from my in-box all thrown into one post for your time wasting pleasure.
First one up is from our friends over at the Nashville Bicycle Lounge
racin fer ride for reading today, with hairy legs on a cyclocross bike with 35c nobbies. then gettin drunk

nashville crit races.
If you guys don't know what Ride for Reading is, you should check them out. They will be delivering books in Las Vegas during Interbike again this year. If you are at the show, you should really try and be part of this. Check out their site for details. I'll see ya there.
Dominik from woozyBMX sent me his edit of the Platform Studio grand opening jam. A film studio where the riders can arrange the ramps/set any way they want and make a video part. Looks like it was a pretty good time. Maybe our boy Dominik should invite me next time… ah hem!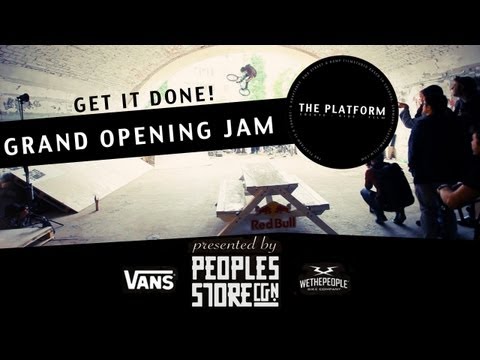 Nikki sent me a note about some ladies riding every stage of the Tour this year one day ahead of the big show. Thats going to be a good time in the mounatins. I would say they shuold start late and party into the night with the fans on every HC climb…but that's just me.
Beginning one day ahead of the male professionals, six amateur women will ride the entire route of the 2012 Tour de France. Riding as part of the Rêve project, this will be the first group of women attempting to complete this course. The ride aims to raise $60,000 for the Bikes Belong Foundation and also to inspire more women to ride bikes more often. The team will start in Liege, Belgium, June 29, 2012 and will ride 21 days and 2,162 miles to the finish line, arriving in Paris on July 21 — one day before the pro peloton finishes the official Tour de France… continue reading here
Daniel wrote to tell me about his Unstoppables project. This is just awesome:
more info can be found at imparablesdocumental.com (if you can read Spanish) or on their facebook page
From Nathan:
Was tweed riding my arse around Anchorage this weekend and spotted this gem outside a downtown coffee shop.

Put a smile on my face
Josh posed the question:
Darby Crash is Bobke? I'm confrused.
you decide. I'm still laughing…
I think that is about it for now but keep 'em coming!
by