Rev Dick called me up a few weeks ago with a great idea for a ride. The plan was to ride 85 miles through the southern Colorado mountains with most of it at higher altitude and finish with a sweet downhill at the end. That sounds like my kind of ride and without hesitation I said I was in. A few days went by and I went for a couple longer rides in the hills. It became very clear to me that there was no way I would be able to keep up with a group on a ride like this. I am just too soft and out of shape. I then had to send the Rev one of the hardest emails I have ever typed. I had to bail. It hurt real bad.
I was sharing this story with Caveman and he told me that he has been working too much himself and not getting enough miles in. Jokingly, I mentioned we needed to do a little training camp to get ourselves back in the game. He didn't see it as a joke and told me to buy a plane ticket to Spokane. Once I got there we could road trip and hit a different trail every day. I have never put tires to dirt in Washington or Montana so I bought the ticket and took the ride.
I have been up here 4 days now and the riding has been superb. I am blown away by how much singletrack is in this town. Spokane just might be the best kept secret in mountain biking. Most of my time has been spent trying not to get dropped on every climb and chasing around the locals who have these trails dialed. The vibe here is super positive and the scene is strong. I managed to get a little video of today's ride just to give you a taste of the trails here.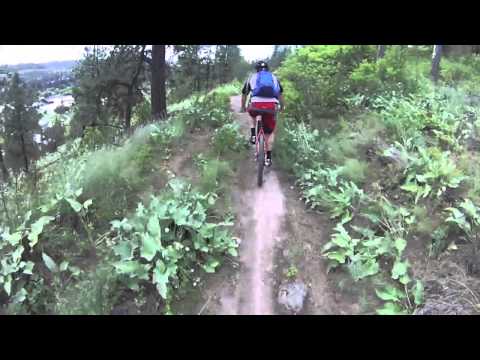 We are headed to Idaho next and then on to Missoula for the weekend. We have been geeking out with Instagram this whole trip and you can follow us over there if you give a shit about what we are doing (@dirty_biker and @bentography)
by