by
The Giro's been glorious to watch this year, and I'm glad these guys have a rest day today because they are starting to look like god damn pygmy tarsiers.
Image source: http://www.steephill.tv/2012/giro-d-italia/photos/stage-15/
Bloodshot eyes, shattered faces…it's like they came straight off the battlefield. Shell-shocked.
Stages 14 and 15 exhibited true grit and classic finishes. Andrey Amador, a name of Latin origin, means "one who loves." In Andrey's case, he's full of love that's for certain. The man's in love with pain.
But it can't go without honoring Barta for his impressive ride. DCer Mike says,
"Jan Barta gave his all too, watch from 4 mins in. The guy bridges then starts gasping, looked pretty fucking hard. Then he digs, again, for the line. Pretty stellar riding."
I agree Mike, well played.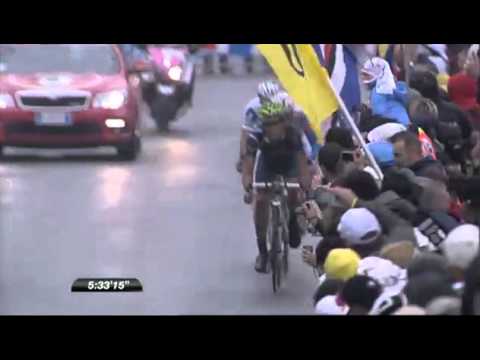 Yesterday Matteo Rabottini held on to what certainly seemed to be a stage victory for the Spaniard, Joaquin Rodriguez. DCer HUMPTY said it, and owns it,
"This ride makes him RABOTTINI A BALLER."
Straight up Humpty.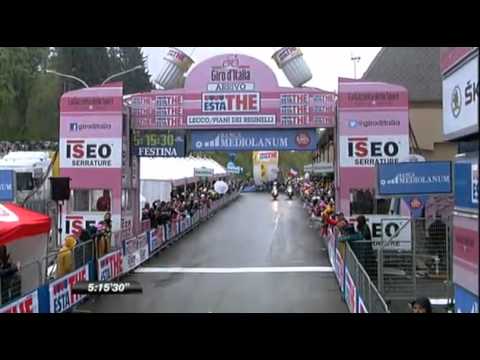 REWIND: Stage 7. Paolo Tiralongo took it home, all the glory a man could ever want. A grand tour victory.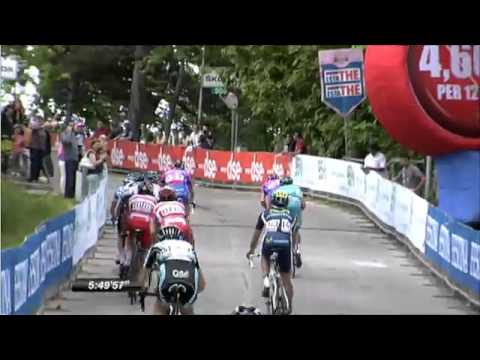 But then he died…
It was only temporary though. It took only a couple cheek kisses from the podium girls to erect Paolo's limp body, resulting in one wide-eyed  money shot.
Anyways, six more days, how's it going to play out? I couldn't tell you, but if it was 2006 and we were not in Italy, but Philadelphia, I'd put my money Chadwick…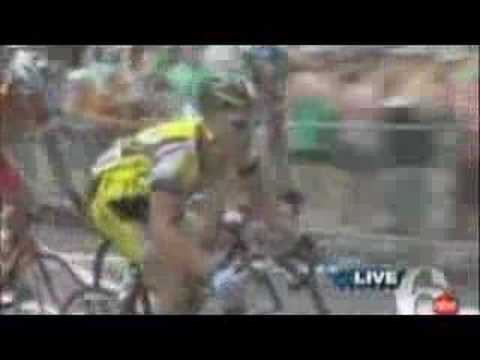 A quote from Glen about this clip:
"I joked to Eric the night before about grabbing a beer out of the crowd up the wall and on the second last run up there in the break opportunity beckoned! Out from the crowd came this shiny freshly cracked icy cold can of beer and I grabbed that sucker, which obviously pleased the crowd, they couldn't believe it. I necked half the can like in a commercial and launched the remains over the heads of some spectators further up who were equally surprised. It tasted great to be quite honest and refreshing to say the least! I didn't realise at the time, but out team car was behind and saw me grab it also and gave 'em a good laugh. They reckon if it was on film that it should of gotten the play of the week on ESPN. That would be a classic!"
Epitome of a drunkcyclist. Take notes.
by