What can you say about Tom Boonen today? It was incredible. He was the favorite today, and he rode like it.
Image source: http://news.daylife.com/photo/04d62f5gsA9vh?__site=daylife&q=roubaix.
In the words of my man Legs via text message this morning:
Dominate performance, we just witnessed one of the all-time greats and it was live on US tv, incredible.
It was like watching Michael Jordan on the top of his game. Or, the pre-meltdown Tiger Woods when he was on fire. It will be remembered as one of the all time great displays of athleticism in the world of sport. He owned that shit today. He absolutely owned it.
"I realise [sic] that maybe I'll be considered the best classics rider of all time," said Boonen. "My career's not over yet, I'll see where it ends."
http://www.cyclingweekly.co.uk/news/latest/532405/boonen-completes-dream-classics-run-with-roubaix-win.html.
Boonen's attack:
He just rolled away. Didn't look like much, did it? Boonen took a few looks over his should, as if in disbelief. I felt he was asking himself, "Are they really just letting a gap open?"
Yes. Yes, they were letting the gap open. They were all looking at each other to do the work. And, as we all know, such conduct almost always doesn't work out well. And, I suppose they all thought 60k was suicide.
"When Boonen attacked, I worked hard to reach him and Pozzato. At that moment, Pozzato asked me to take a turn, but I was really tired. Behind me was Hushovd and even the sport directors told me not to force it," Ballan said. "That allowed Boonen to open up the gap. I thought there would be plenty of road to reel him in, but in the contrary, he proved he was very strong."
http://velonews.competitor.com/2012/04/news/ballan-leads-content-bmc-squad-out-of-cobbled-classics_213002?utm_medium=whats-hot.
You know what Tommeke was thinking?
"Put the champagne on ice."
The finale: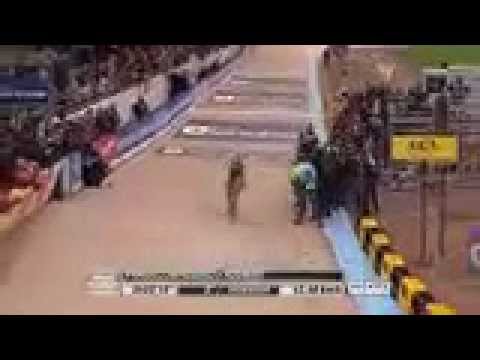 I will be watching the expanded coverage on US television this evening. Here in the states, they show us the last two hours of the race. Most years, it's like watching the second half of a football game – you catch all the action that matters. This year, not so much.
Boonen was alone and in full flight by the time our coverage began. His team mate Niki Terpstra wasn't around long. I have seen the attack (video above) and a few of the crashes of other favorites. But, damn if I won't be sitting there watching it on the big screen again later.
Boom Boom Boonen is a baller. I say again, BOONEN IS A BALLER.
Like my man flodizzle said last week after the Tour of Flanders:
Tom Tom is going to be skiing some figure 8 powder runs, racing his Lambo and banging every 18 yr old Flemish chick he can find tonight on the streets of Bruges!
That would be funny if it wasn't true. Sorta like this April Fools joke. When I read it – and I'm not kidding – I thought it was a true story! Then I thought, hey now, and noticed the April 1st date stamp. Damn if it ain't totally plausible.
The vehicle was found upside down near the castle on the grounds of Baron Casier Park, with Boonen stripped to the waist standing on top of the overturned super car, twirling his shirt over his head, singing loudly to the LMFAO song "I'm Sexy and I Know It." According to anonymous bystanders, the female companion was clad only in "her knickers."
Remember, this is the guy who has been excluded from participation in the Tour de France, not once, but twice for testing positive on an out of competition drugs test. Each time, cocaine.
Best of compilation:
The best way to win a classic is to cross the finish line alone.
by