Few in the pro peloton have ever come close to the amount of swagger that Mario Cipollini had and I doubt anybody ever will. He has a list of wins as long as my arm including one of them there rainbow jerseys. To me, the best thing about super Mario was that he did and said whatever the hell he wanted with no remorse.  From the amazing kits which he gladly accepted thousands of dollars in fines for. To deciding he didn't want to do the climbing stages in the grand tours and would drop out  in perfect health before they hit the mountains. Nothing seems to have changed now that he is retired. As witnessed by his  opinions on Mark Cavendish's self control (and King Kelly agrees) and the talk of a potential comeback at age 45.

The other day, I stumbled upon the Italian Cycling Journal blog and it appears to me that our man Mario is still winning. Seriously? A Cipollini sponsored team of female hotties? Damn. Go on, brush your shoulders off.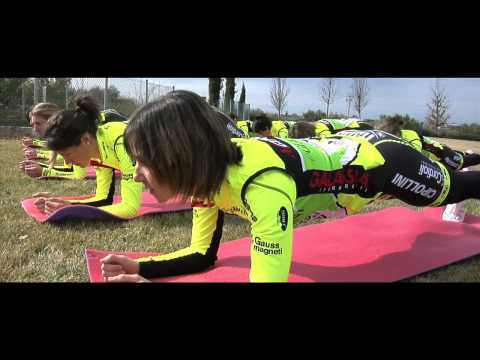 I think it would be fantastic if he came back and raced the Giro this year. The peloton needs a little infusion of style these days. Long live the Lion King!
by