Our friends down at Fairwheel Bikes have been doing some very in depth product testing on new road bike components. Lots of calipers and tape measures. Stress testing machines and a whole bunch of engineering lingo.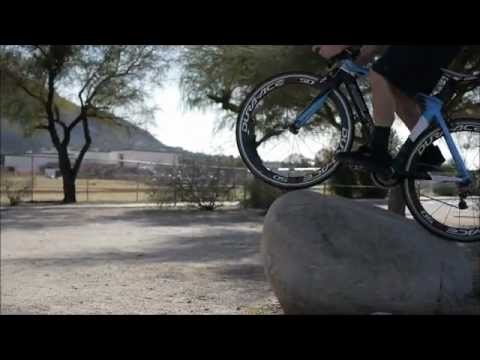 Nah, they just went trials riding
Who knew those carbon plastic hoops would hold up so well!
by