The Future is Now. Friend of Drunkcyclist, Tim "Toolshed" Allen (aka The Future) can ride a bike really fast and stuff. He just won 2012 Teva Mountain Games On Snow Bike Crit. Results here: http://www.tevamountaingames.com/media/85454/snow%20crit%20results.pdf.
Video of him crossing skidding across the finish line in Vail below.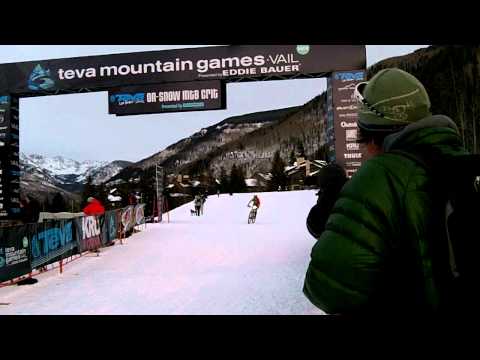 I don't know much more about it as my limited web searches have proven fruitless. I'm sure we'll hear more soon.
Good on ya, Timmy. Now go eat a sandwich or something.
by