STOKED! I just registered for Mohican.
This year Gnome is joining me. How fucking rad is that? He will go for the full 100m and I am doing the 100K. I think he will finish before me, regardless of whether or not he goes with gears or SS.
Gnome and I keep in touch on a pretty regular basis. I kinna love the guy. He is like a brother to me. We talked on the phone at length over the holidays about having a goal – something to strive for – and this just works for us. We discussed the possibility of him coming here to do the race with me. Spend some time with Dominic and I. Do some shit we didn't get to do the last time he was here. Finally he agreed. The planning has begun and we are stoked.
from: Gnome:

Fuck it. I love Ohio. Cincy is some dirty gnar, no doubt. And those goddamn beautiful pups? I can't wait for them to tackle my shit to the floor. You know this. I'm making up for lost time. For the past three or four years of disillusionment… the reason I deleted it all.

While I'm there, I'll do it; I'll go for broke on the big Hundy (100 miler), and I'll roll it SS. The last time I rolled a hundred miles single speed was in 04, when I won the Brian Head Epic. I don't expect to win this, and I don't care. Instead, just give me the route and let me roll. I can't imagine a better place to get a little loathing on that there in the woods where life is real and so is the dirt and so are the roots and so is the fucking humidity.

Can I thank the DC-God known as DB for fronting the entry on this? Even if I can, he's a real champ, and he's hard on himself so much, so that the rest of us DC types don't have to be. On that, I can't thank him enough. Now registered, the next step will be to board a sub-sonic flying tube out to Ohio, and chill for a while, and ride, and be as I do and as I am. I can't wait, and it will be over too soon.

Viva los Dios De Duce Pistas!

-Gnome
That Gnome. He's a heavy layer of cheese whiz, ain't he? God damn that little bastard.
Last year, I was just learning to ride a mountain bike. I got my rad Voodoo and began training in March. We went to Versailles and rode.
I remember thinking "what the hell have I gotten myself into?".
I spoke to people who had done the race and was told to climb hills, lots and lots of hills. So in April, after 2 weeks off my bike from a dumb injury, I began to train. I rode my mountain bike as much as mother earth would allow. If I could not ride trails, I rode the fuck out of my road bike, endless miles of hills, miles, hills, and miles. I climbed Sycamore hill downtown 20xs one day – 4500 feet of climbing in 19 miles. I trained my fucking ass off for all of April and May. When the trails opened up, I rode loop after loop at Versailles – so much that I never went back there last summer.
The memories of that day are clear in my mind. I look back now and think it was the best day I have ever spent on a bike. I am still wearing my yellow Mohican Adventure wristband…
100 miles or 100k loop consisting of 11,000+ feet of climbing along mostly singletrack, doubletrack or dirt roads, spanning 4 counties through some of the most remote and scenic areas in the rolling hills of Mohican Country. Climbs of nearly a mile, with elevation gains of 300+ feet, rock gardens, streams, and more!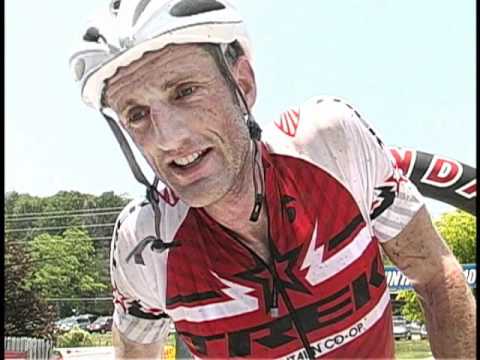 by