I got fucked up. Pain pills and cough meds. Stuff I failed to mention in my last post. In fact, I was pretty loaded up on a bottle of hydro-codone cough syrup when I published that post. Shit happens. Bike crashes. Pain pills. I got no control over it. I was in pain. That was for real. I just can't take one. I have to take several. So I took 20 vicodin and started my whole sobriety date over.
I have several dates now.
10/08/1999 – last shot of heroin.
05/08/2001 – last drink.
03/01/2011 – last bong hit.
10/14/2011 – last pain pill(s).
The amoxicillan took a toll on me. It led to some nasty, ummm, gynecological issues that I won't go into to too much detail about. Let's just say, pissing blood hurts like a mother fucker. Cipro was rx'ed and I started feeling better. I got my stitches out, and stayed off my bike for 14 days. My knee felt awesome. I tested it out on my rollers and the range of motion actually helped.
So yesterday, I rode. 50ish miles, real easy.
I was so fucking happy to be on my bike, 14 days is a long time away. I don't do well without my bikes. I am sure many of you have had to be off your bikes for much longer. I dread the day that happens to me. You might as well cut off my air supply.
And today, my knee is infected – AGAIN. It sucks.
Off the bike again.
I've been thinking long and hard about racing. I remember my first bike race. It was a CX race, just 2 weeks after the Ironman and I needed something else to do. I remember I had two goals: 1. Don't crash and 2. Don't DFL. I had so much fun that day. These days, it's not as much fun. The pressure to podium and the teams and the drama and the bullshit have all kind of ruined it for me.
But I LOVE to ride bikes.
Racing, not so much.
The sickness that comes after a hard effort just isn't worth it. Crits and CX are fun, but it's even more fun to go ride my bike for 5 or 10 hours and just pedal. No pressure. No whipping my dick out to see who can go the fastest. No trying to hang on someone's wheel. Just ride my fucking bike.
You know what I am saying?
Shit like this, Reverend Dick, riding his bike with his family. That shit is cool. Makes me smile. I dig that stuff.
So, I've come to a decision not to race next year. No USAC license for me. Endurance mountain biking – The Whiskey, and most likely Mohican, will be the exceptions. I've got a kid living with me now. She needs me. I've got to make sure she graduates from High School and then on her own from there.
Priorities people.
Family.
Work.
Pedaling a bike.
Racing? Not so much a priority.
I hope all of you got to ride this weekend. Have a great week.
L7 – Off the Wagon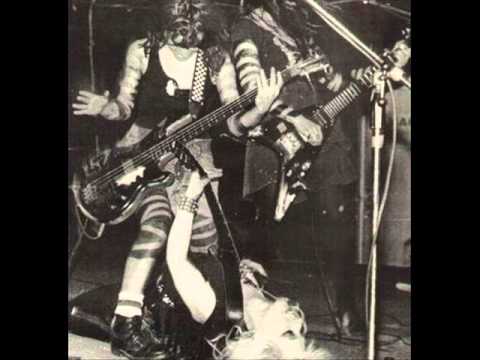 by