The TdF is in full swing, and this really only means one thing to me. SUMMER!! Yes, it's fucking hot outside. I am loving it though, you won't hear any bitching from me. I LIVE for summer. Today we had a heat index that went up to 111 as the day went by. I spent the morning doing some major landscaping work for a friend and was cooked by 1:30pm.
We have been busy as shit, fun events happening every day it seems, starting with the 4th of July weekend. I went from racing two BIG crits one weekend, to racing an Alley Cat the next. I got 4th and won a cool light for my bike. A really fun time.
Then there was the parade, where we rode bikes with the local coop, Mobo Bicycle Cooperative. Dominic hammed it up on his flat bike.
I also played Bike Polo. It was more fun than I thought it would be. Those guys are competitive as fuck! I got scorched in the sun playing for about 3 hours. They play 10 minute games, then they take a beer and smoke break. It's hilarious. I am going back to play again this week.
I went out for a long road ride last weekend with this guy Ryan. He's 27 and he loves to whoop my ass on some hills, heckling me while I grind my way up. I bailed out on the ride about 20 miles early cuz I was TOAST. I still rode about 60 miles with over 3,000 feet of climbing.
This picture is for FFF. Note the turtle on the back of the jersey.
Last but not least, a MTB ride with my husband, FINALLY. Lately, he would rather lay around and watch videos of people riding, like this one, then actually ride his own bikes. I refuse to let him be that guy.
I'll leave you with a video from the NASCAR races last weekend. A break from TdF coverage. The "Hillbilly Hot Tub", coutesy of Carrie Cochran, a local bike racer/photographer who was lucky enough to cover the event last weekend.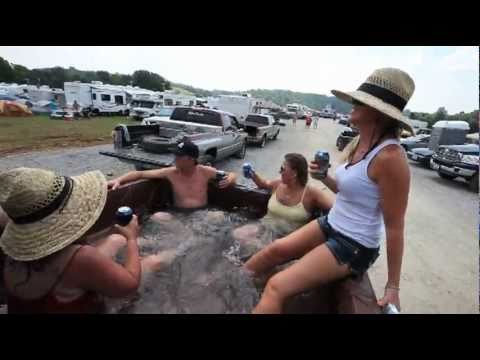 P.S. For you ladies, I am doing a giveaway of the most awesome anti-chaffing cream you will ever experience. HooHa Ride Glide is like butta', made FOR women, BY women. I'll never ride without it. If you want an entry, the rules are on my blog.
Get out and ride your fuckin' bikes!
by