The other night I was hanging out at the ol' Dude N' Hug watching Vancouver get the snot slapped out of 'em by perhaps my least favorite hockey team in the NHL, when in walked the great and noble Gnome.
We bullshitted for a bit as the Bruins fans (over)celebrated their victory, and got to talkin' about a fine film showing at the Orpheum called "Bicycle Dreams." The movie is a documentary about the Race Across America, which rolls through Flagstaff every year with barely a bat of the eye from ol' D2. Then I heard tickets were a steep $15, and I said no thank you. As Gnome is apt to do, however, he got the hook-up, and free tickets were had.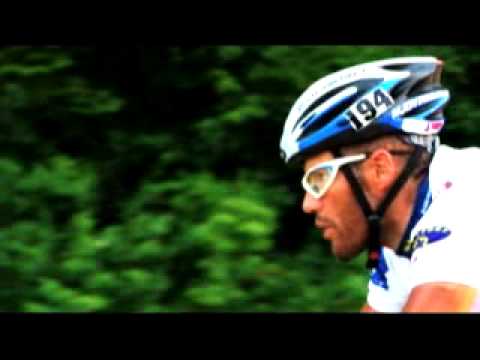 Gnome had to bail, so I watched the film alone (well, not true: you're never alone in Flagstaff…). As I walked into the theater, I half thought that if it sucked, I'd finish my tallboy PBR and head the hell home, slightly drunk and happy.
I didn't leave early.
It was a damn good film.
Here's the thing.
This movie got me at the right moment. Shit, I was getting emotional within the first two minutes of the movie. This is less a movie about bicycles and more a movie about conquering the status quo. It was a kick in the gut. As I watched, I thought not about spinning wheels and saddle sores and tired 24 hour races, not about hallucinations and Hammer Gel, but instead about my wife. About my family and my dog. About my job, my clothes, my guitars, my body, my hair, my fingernails. About Flagstaff, about Denver, about Orono, Maine and Waterbury, Connecticut.
Bikes did not enter the conversation going on in my head because this movie is barely about bikes.
I don't want to tell you about this movie because I can't tell you what it's about. Guys riding bikes, sure. It's another fucking bunch of athletes talking about how hard the race is, how it feels to just finish, blah blah fucking blah. You can't watch this with that mind. Look deeper. Look for you in the film, because you're there. I can't tell you where you'll be, but you'll be there. Maybe watching. Maybe riding. Maybe working the counter at a gas station in Missouri. It's scary, but you're there.
I had just finished up a ride during which I demo'ed a Giant Anthem 29er, or as I like to call it, the FUCKING BOMB that made me want to sell my Gunnar, and my legs felt good. My head felt clear, my gullet ready for a beer.
By the end of the movie, I felt drained. Trampled. Ridden over. Spit out.
This is not a movie about bikes.
It's about motivation. About self-confidence. About ambition, and the fear most people have of it. But you have to look beyond the wheels, the helmets, the lycra and the energy drinks. Like so many other moments on the bike, you have to be smart enough to realize it's rarely about bicycles.
Anyway, enough babbling. I recommend the hell out of this movie, even for those folks who won't see beyond the wheels, because it's fun to watch them spin anyway. Go in with an analytical mind and you'll take a lot from it, I promise.
by