Mohican is less than 5 weeks away and I don't think I've ever felt this unprepared for a race. Even going into the Ironman, I knew I could make the cut offs. The Mohican is, by far, a much harder goal than an IM, and perhaps at this point, unobtainable. I've only been on my Voodoo a handful of times, the longest ride being only 5 hours. And that was a month ago. The trails here have been closed for weeks due to the unending rain. This is what we're dealing with:
I've been putting in 200+ mile weeks on my road bike, which is nothing compared to where I should be. Hell, I haven't even completed a 100 mile ride yet this year. Lame. I have no excuse either, except for the fucking rain. I am still jobless, though unemployment kicked in, just in time for a mortgage payment. I had a second interview last week for a good job in the travel industry, hoping to hear something this week.
I've started volunteering for the local bicycle co-op, Mobo. I haven't needed a membership, since we have a shop in our basement and Dominic is my mechanic, but I thought it was something I could do to stay busy, while looking for work. Their fund raiser is this coming Saturday so if you are local, come on out and have some fun. I was able to get an assortment of gift cards donated, everything from tattoos to acupuncture. There is plenty of cool stuff to bid on.
May is BIKE MONTH, and Queen City Bike has lots of events planned. During Bike to Work week, our shop is in charge of the bike commuter station on the 19th. Dominic, Kevin and I will be there bright and early, hoping to see lots of cyclists riding bikes.
If only it would stop raining…..
Kristi Siconolfi, friend and photographer, shot a bunch of stuff down in our basement last month. She is submitting a piece for BIKE MONTH with 50% of the money going to the Ali Delgado fund, the girl who was hit by a car last October on her bicycle. It's called Life on the Wheel. You can check out all of the pictures on her Facebook page.
Bones' memorial was last Sunday. Pics on my blog. A spray paint murial went up last weekend too. More and more details are coming out with three investigations going on. The coolest fucking thing I saw, walking back to the car, was this random bike, locked up, with these words stenciled on the frame:
I'll leave you with a local band, Wild Talents, my friend Tara's band. They released this video, a sneak peak at some of their upcoming EP. It's a bit of a tease, but her voice gives me goosebumps and I think they're really good. Check it out. If you want to hear the whole song, go here.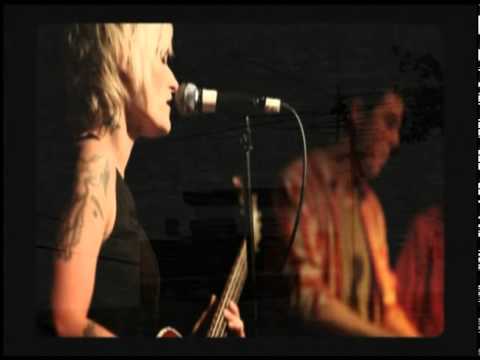 by