I've never seen one of these in person, probably because I live in Phoenix. No one bothers. That's not 100% true. The kids are trying. Youtube vids here and here. Still ain't holding a candle to this classic: Hammer Time Mob Dance.
But this is a bike site. And bikes is what we do.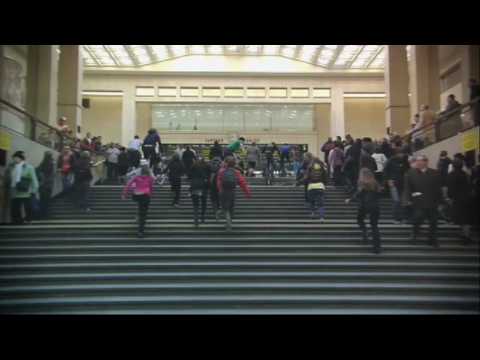 Via saccyclechic.com/2010/07/bike-flash-mob-brilliant. Check out that site for the rest of the goods too.
by