Every time I hear Sarah Palin speak, I want to throw things.  There's a whole lot of crazy people with money who are already planning on making this crazy christian wing nut MILF our next president.
I'd take Alvin Greene or a re-up of the old bomber.  Janet Neapolitan ice cream. Even John McFuckstick as he ages further.  Anyone but HER.  Gawd. STORY HERE.
A stampede of pink elephants?  Oh you mean the fat fuck nation?  This is scary.  This is surreal.  This is possible.
If this crazy bitch, who couldn't handle being governor of Alaska, ends up our next president (shudder) I'm going to go away, I'll leave, I'll join China like my ex girlfriend Hannah did when Bush came in.  I'll get a Toyota hilux pickup and join the Taliban.  I'll become 'comrade jar' and enjoy my tiny apartment, government rations, and free health care.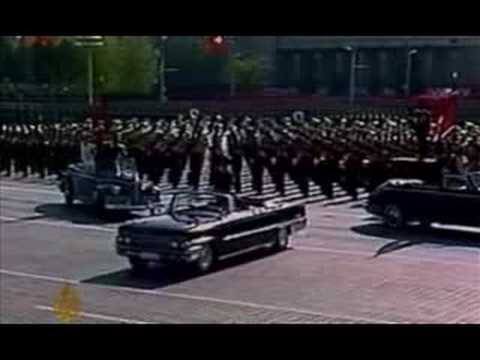 Umm.. there is beer in this video.
Laugh now, because we may not be in November twenty whenever.
A WHAT IF SPOOF feat. LARRY KING.
by