I'm back, I just took a few weeks off.  Life seemed to get boring and uninspiring so decided it was best to not share that misery with the general public. The good news is that life looks to be picking back up again with a lot of badass road trips on the horizon. This weekend will bring me  to the side of the road at the Tour of California for at least the Big Bear stage and I might even wander into LA for the TT. Be on the look out for the guy on the purple Surly with panniers full of beer. Oh, and I might be in an ape suit…it should be a good time.
Yesterday I decided to break out the singlespeed for the first time since my sufferfest at Old Pueblo and it was a glorious reunion. Have you ever had that booty call that you know is going to be a good time, but you still don't call them because you have something new around, or you have called it too many times already?…that's how it was with this bike.  After three months of watching sentinel over all the other bikes from the top rungs the rack we went and got busy in the desert for a few hours. It was good, and I will do it again tomorrow.
I came across a pretty cool blog the other day by BMX icon Taj Mihelich. Its called Fairdale and there are a lot of great stories and other random shit on there.  One I thought was particularly interesting was when he was Mat Hoffmans stunt double. Check it out, leave comments, he is a good guy and his part from the old Forward video still motivates me to ride to this day.
I will leave you with this little clip of Taj putting one of the best technical mountain bikers to shame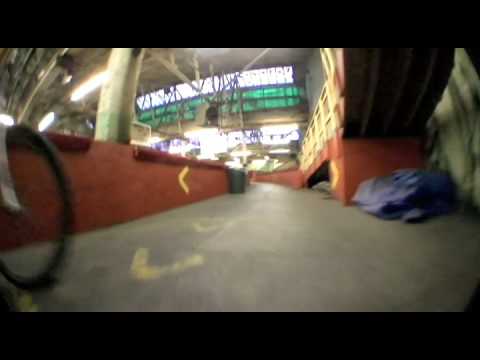 Much respect to Snake and the Rice Clean boys for their state championship win!
Keep it dirty.
by