by
This is my new favorite video of all time. There is so much shit going on in this one, I don't even know where to start. The voice. The glasses. The muscle bound retardedness. The "baby blue" line. The "shaking that ass" line. The "can't wait to watch this on fucking youtube" line. It is glorious.
Destined to be a classic may just be an understatement.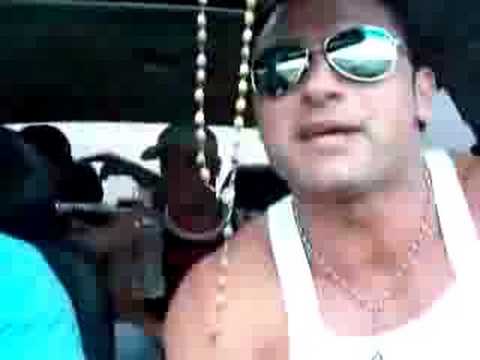 Jersey, yo. Off the chain. Reminds me of some of the people I went to high school with in Pennsylvania. And, coincidentally, why I went to college in Arizona. Distance does make the heart grow fonder.
They also remind me of my man the Husky Midget. Big time.
Shit, not only are these guys members of the Husky Midget Fan Club, three are founding members and the one behind the wheel is the president.
by